In this post, you will learn how to insert Excel into Word document so that you can embed the excel in word.
Embedding is inserting data from one platform to another, so here it is inserting data from an Excel worksheet to a Word document
How to Insert Excel into Word?
Firstly select the data which you want to embed in Word. Then copy the data from the worksheet.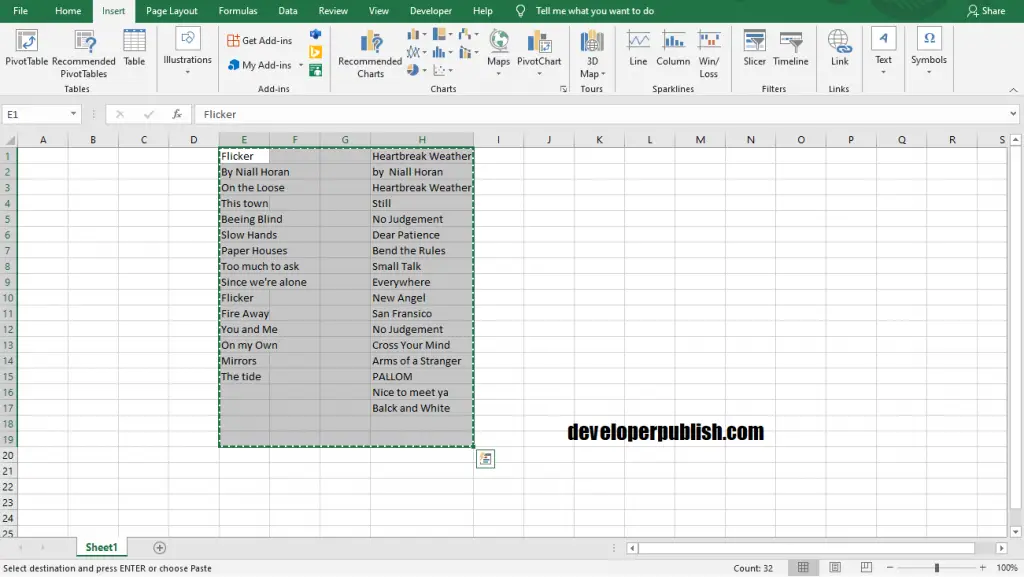 Go to the Word document where you want to embed it. In the Home Tab, click on the Paste option and select Paste Special.
The Paste Special dialog box opens up, there under As select Microsoft Excel Worksheet Object.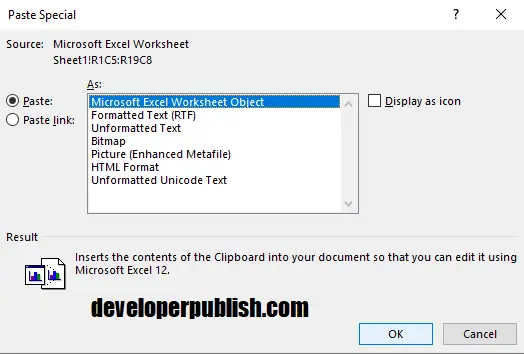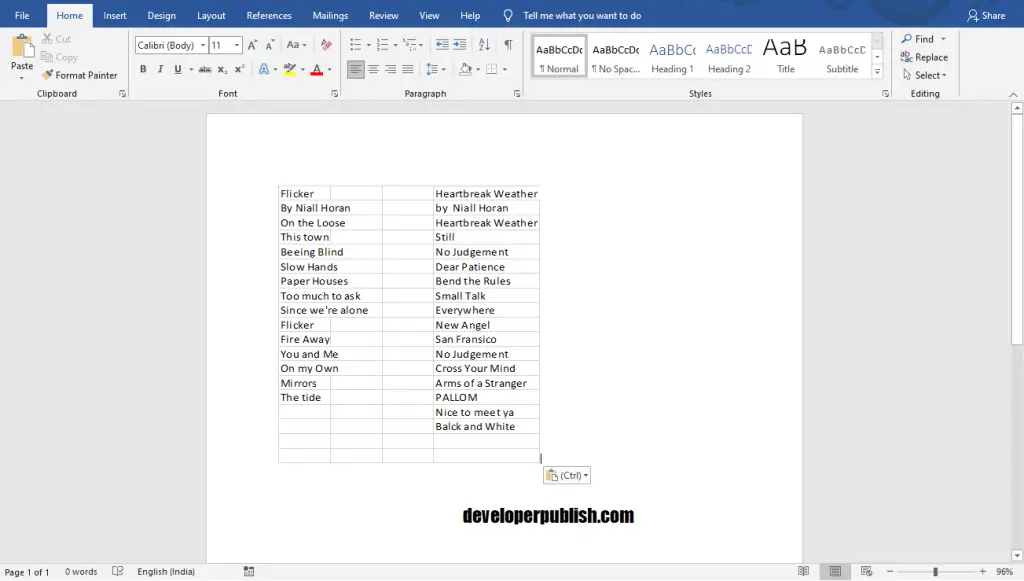 Now if you want to work on the data that has been embedded, double click on it.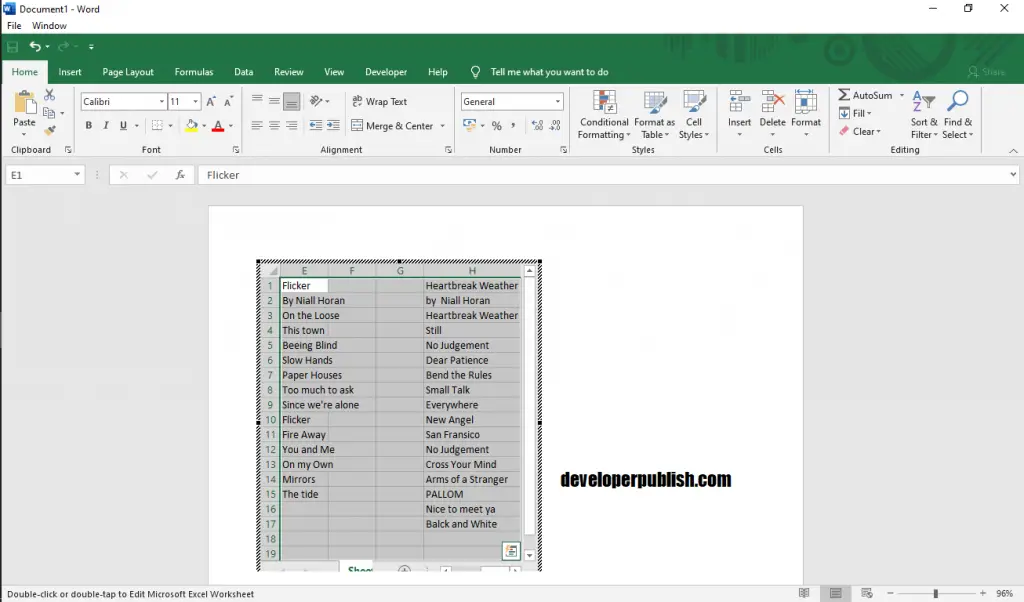 This is how you insert /embed Excel into a word document.