Imagine you clicked Send button in Gmail to send an email accidentally and then realize that you made a mistake. Now, you want to unsend an email in Gmail.
If you are using Gmail and then you are lucky. Gmail has a feature called "Undo Send" that lets you unsend any email with-in 30 seconds after you have sent an email. You will just need to turn on this feature to start using it.
How to Unsend an email in Gmail?
The Undo send function is a default feature of Gmail. After you send an email in Gmail, you'll see the undo option pop up on the bottom left of your screen. This allows you to recall the email.
To un-send an email in Gmail, follow these steps:
Once you send an email via the Gmail application or through the web browser,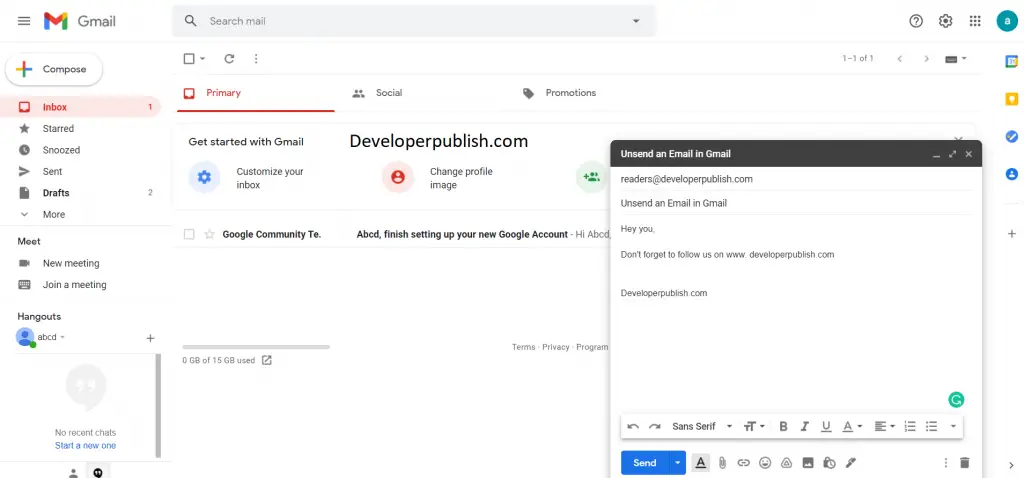 In the bottom left, a dialog box pops up with a message, "Message sent" and the option to "Undo" or "View message".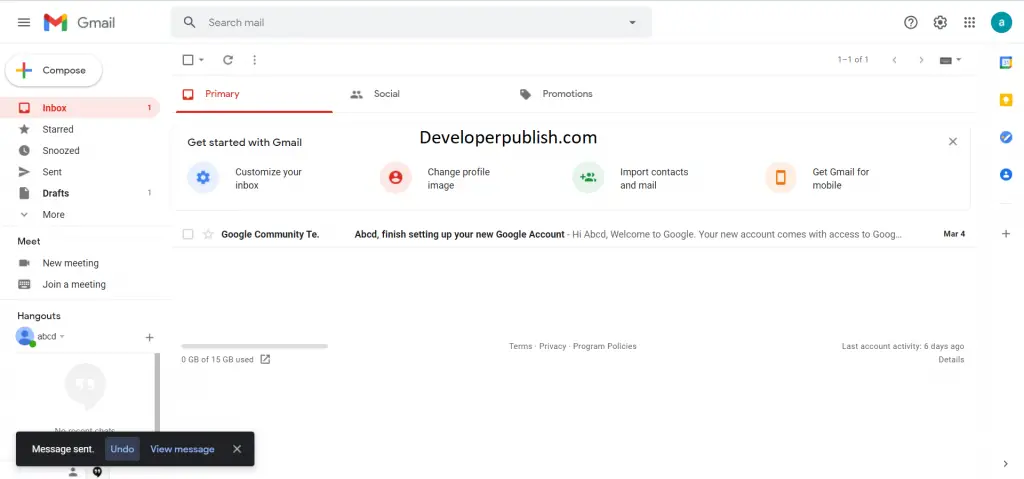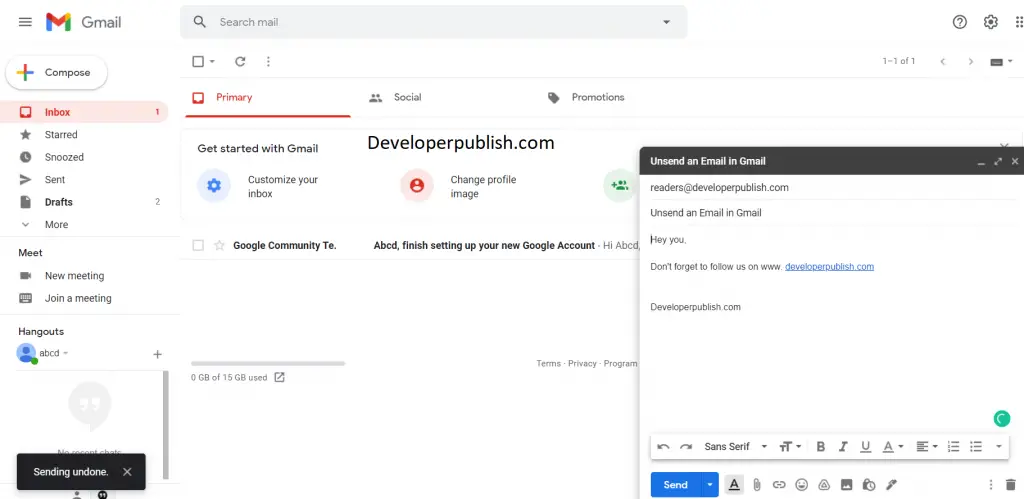 Your email will be unsent and it will be on your draft section.
Note : Unsending an email in Gmail is a time-restricted process, you need to be real quick if you want to stop your email from reaching your recipients.
And you can also increase the unsend time limit through your gmail settings.
How to Change the time limit for Undo Send option in Gmail?
Follow these steps to change the time limit for Unsending an email in Gmail.
Log in to your Gmail account.
Go to Settings and click view all settings.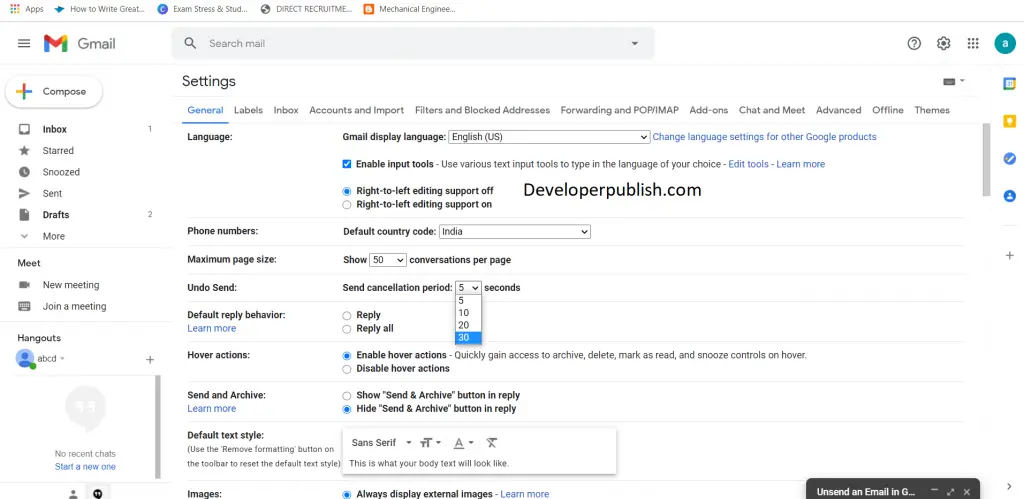 Click the dropdown next to Undo Send, and select the amount of time you'd like.