If you are one of the users who shop at Amazon, you will be familiar with the emails that amazon sends to track your orders. Did you ever knew that you can also receive the updates on the tracking info via text message?
How to Receive updates about your Amazon orders via Text Message ?
To receive updates via SMS, you will need to signup for "shipping updates via Text" option in the Amazon portal and you will be sent a standard SMS when there is a tracking update.
You can signup for "Shipment Updates via Text" by visiting the Amazon Notification page.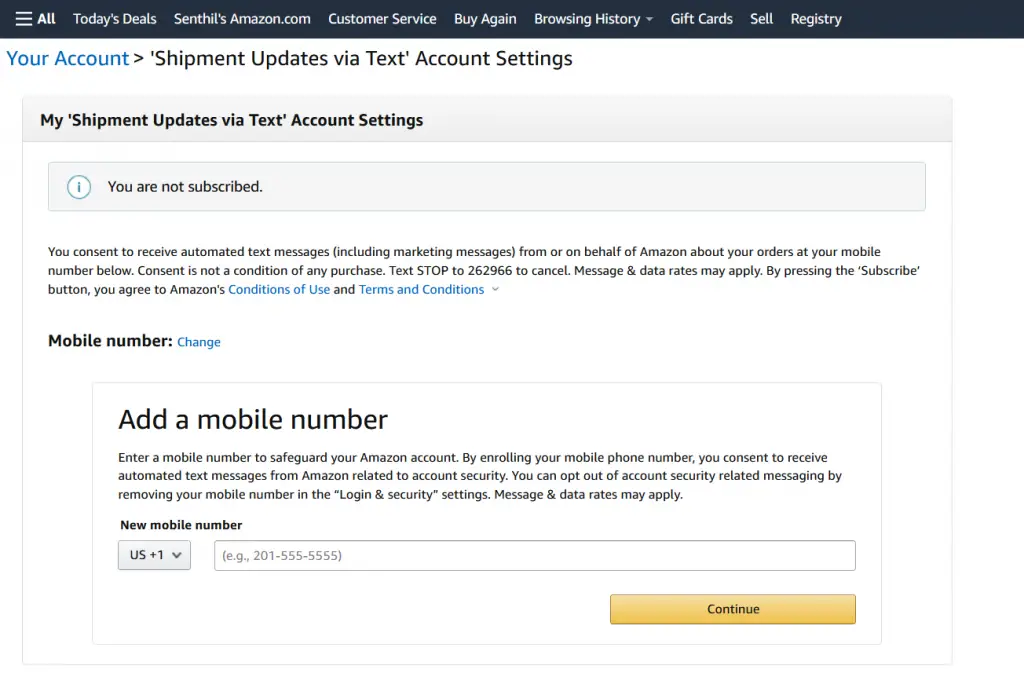 You will be prompted to sign-in to your Amazon account. Just enter your mobile number ans continue button to set your SMS notifications in Amazon.