Assume a scenario where you have a worksheet with the columns contains text with uppercase letters and you wish you convert to lowercase letters in Microsoft Excel 2016.
How to change uppercase letters to lowercase in Microsoft Excel 2016 ?
You can use the function "lower" to do this task.
Assume that the column A contains the text in uppercase letters as shown in the screenshot.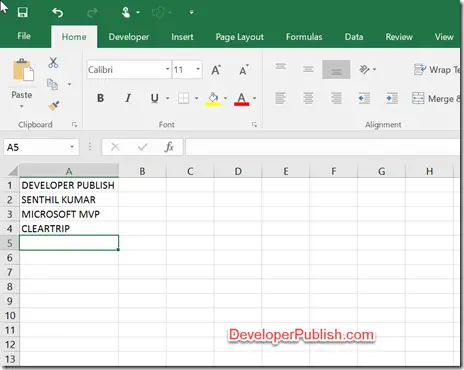 Select the cell "B1" and enter the formula =LOWER(A1).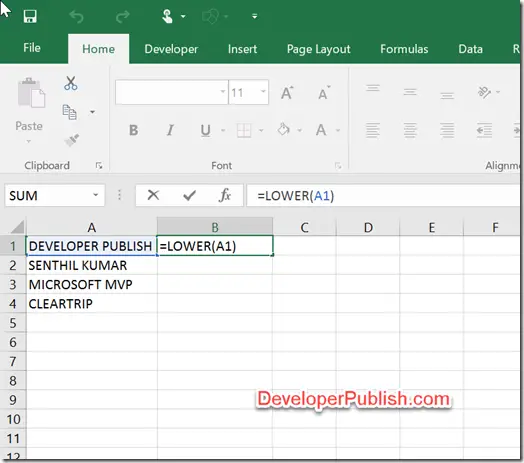 Press the enter key so that the formula can be applied to the cell "B1". Once this is done , select the cell B1 and drag the fill handle over the range of cells where you want to apply this formula.
You should immediately notice that the column B contains the lowercase characters of the corresponding cells of column A.