In this post, you'll learn how to add or remove desktop icons on your Windows 11 Desktop in simple steps. Now let's get started.
How to Add Desktop Icons in Windows 11?
First, open the desktop windows 11.
Right-click on your desktop, and select the personalize option from the pop-up on the screen.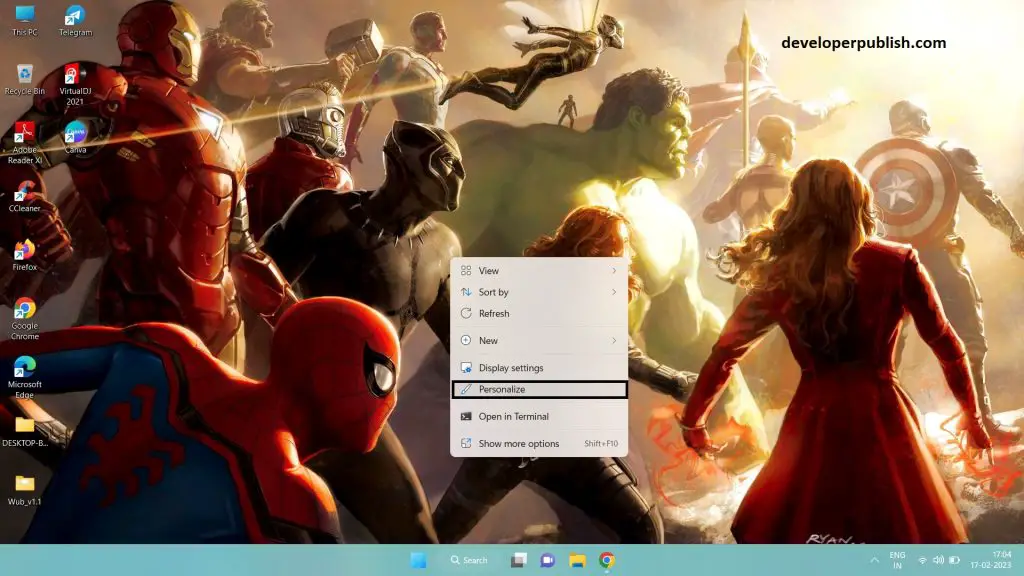 The personalization screen appears, and on the same screen, select the Themes option.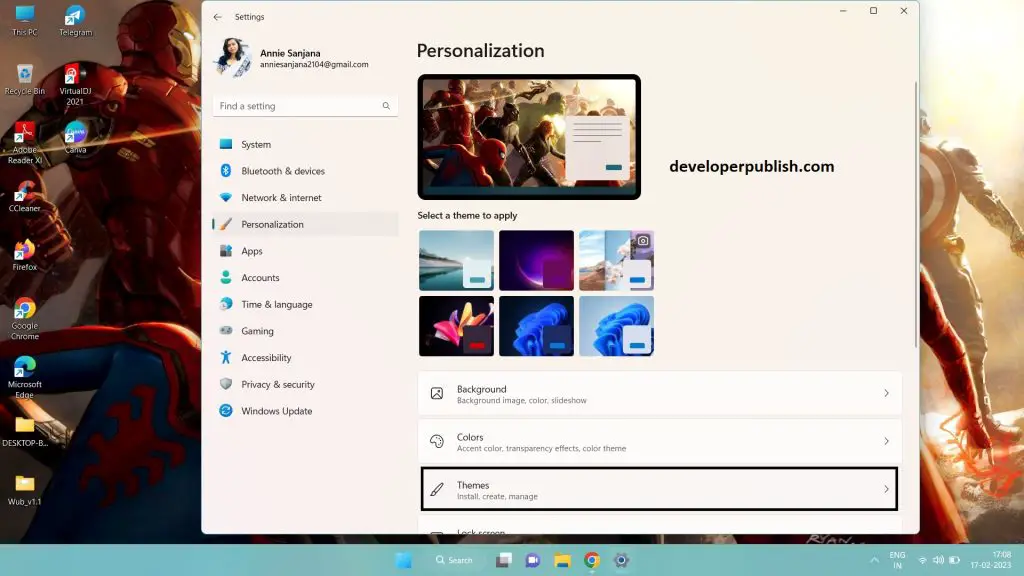 Then click on the desktop icon set, to set the settings.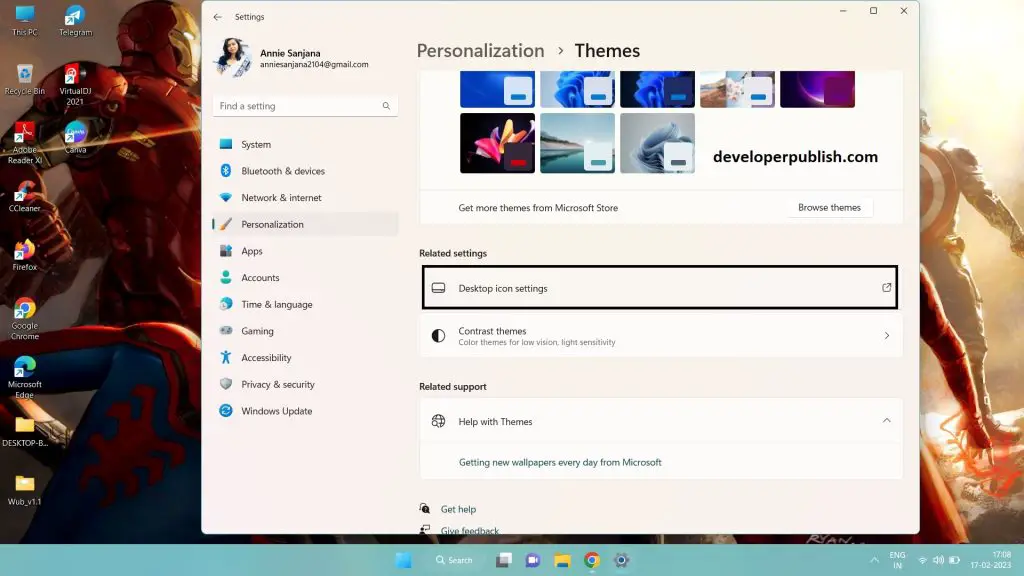 Now desktop icon settings pops-up, then select the icons you want and click on apply option.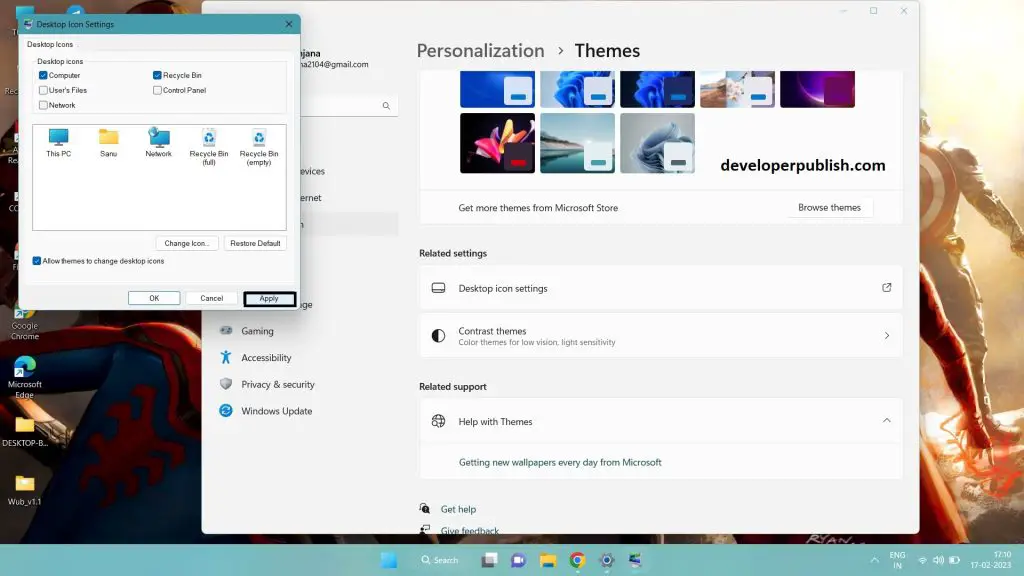 You will now add a desktop icon in windows 11.
How to Remove Desktop Icon in Windows 11?
For removing desktop icons from the desktop select the icon you want to remove.
Selected icon, then press the delete button from your keyboard.
Or right-click on the icon and click on the bin symbol on the top.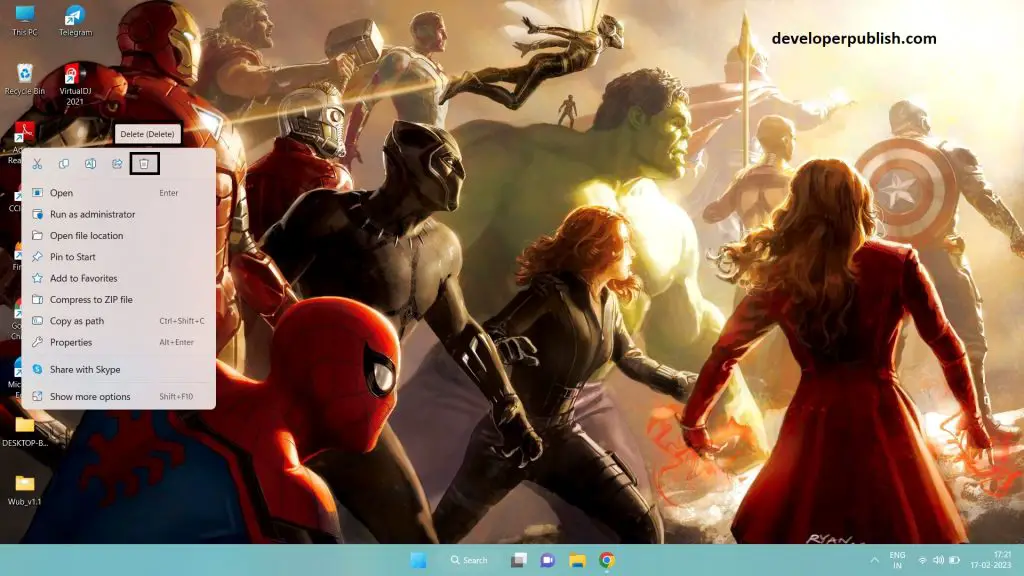 Now you can remove the desktop icon from the desktop.