In this post, we will learn about Context Help in Word and how to use it with various options.
What is Context Help in Word?
If you want any help or you want to about a feature in Microsoft Word, No worries. Microsoft Word provides plenty of options to get context help and clarify the option. Let's see the different ways to get context help in this article.
Context-Sensitive Help in Word
Among all the context help, Context-Sensitive Help is the easiest and simple one to use. Let's see how to get context help using this option by following the below steps.
Bring the cursor to the option you need to get context help.
Now, hold for two seconds, Microsoft Word will provide a pop-up balloon which contains the details and functions of that option,
Also, it shows the Tell me more icon to get more information on that option.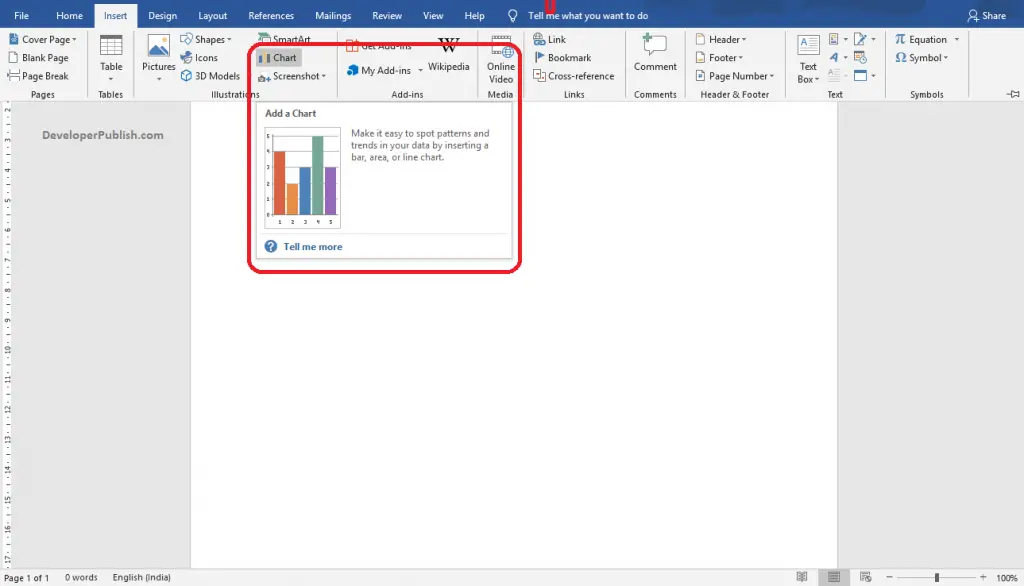 Shortcut Keys to open Context Help in Word
The F1 key is the shortcut key to open context help in Microsoft Word. This selection displays the Help pane where you can enter a keyword of the option also you can search by categories.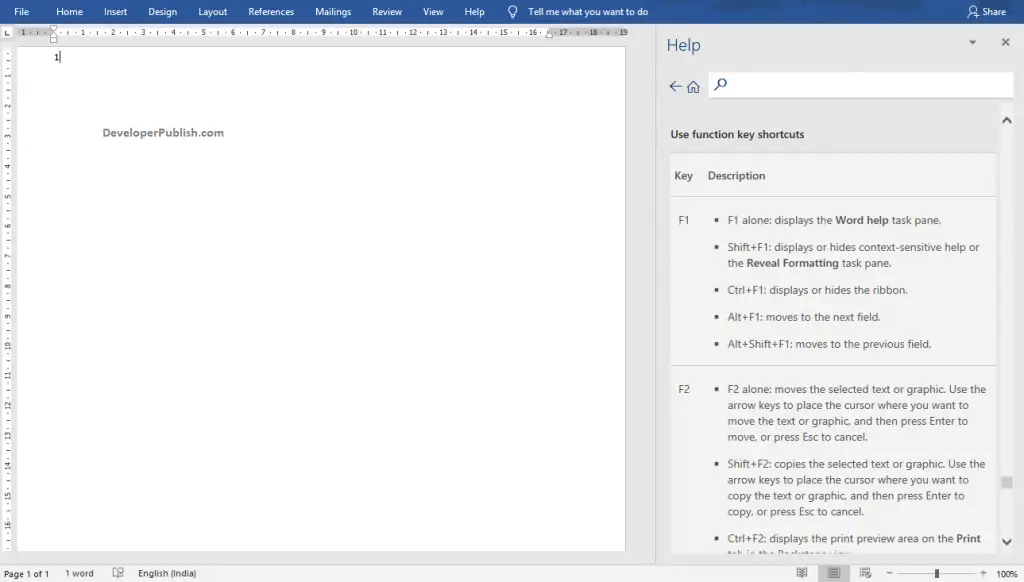 Help Icon and Help Options
Microsoft Word provides a separate tab for getting bits of context help and other help options. To know what are those options and how can we use it, do the following steps:
Go to the Help tab in the ribbon.

You can see the Help Icon in the Help group.
You will get a similar pane for getting context Help while using the F1 key.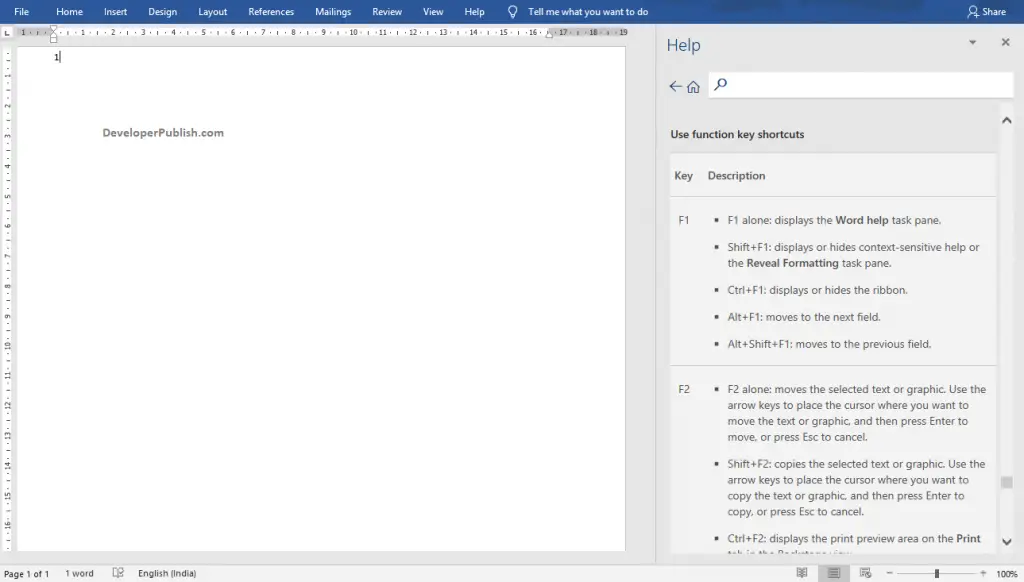 Here, you can enter your option or search by the categories.
Also, you will find Contact Support, Feedback, and Show Training icons in the help group.
Contact Support- This allows us to contact the Office support agent to get help.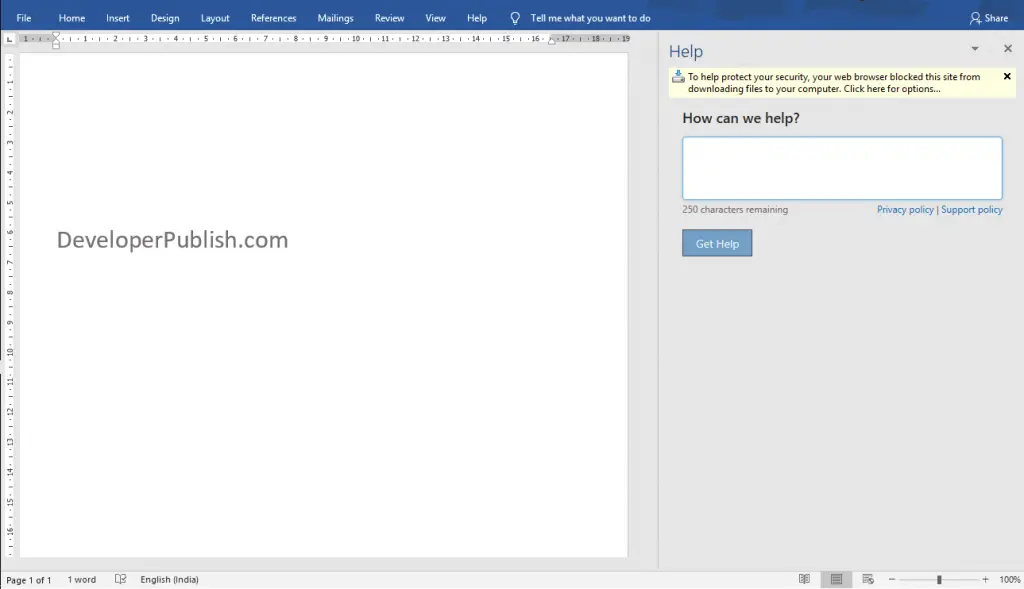 Feedback- This feature allows you to send feedback about Word to office support.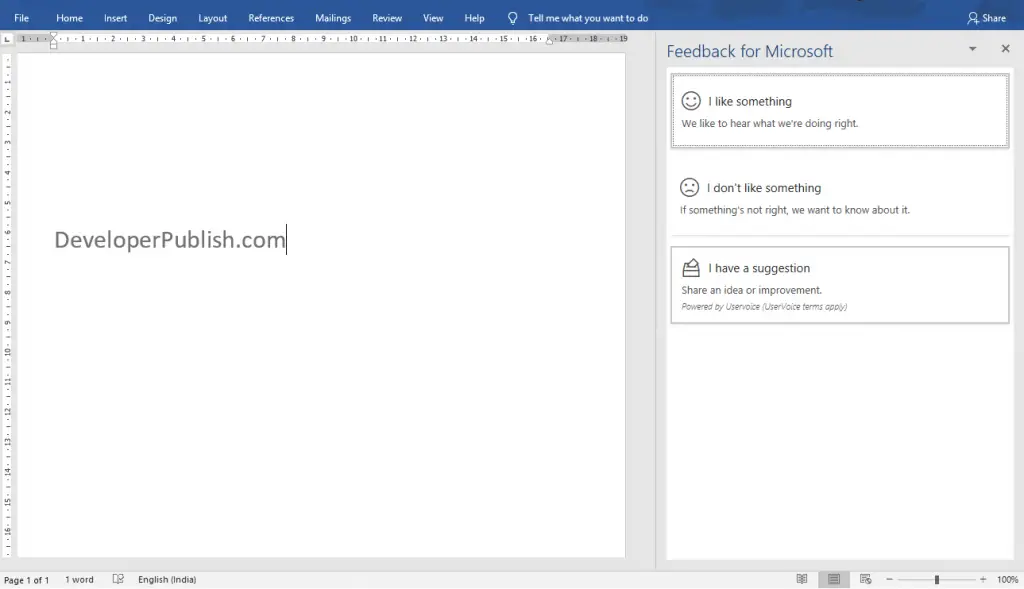 Show Training-  This feature provides tutorials and training for each option and its operation in Microsoft Word.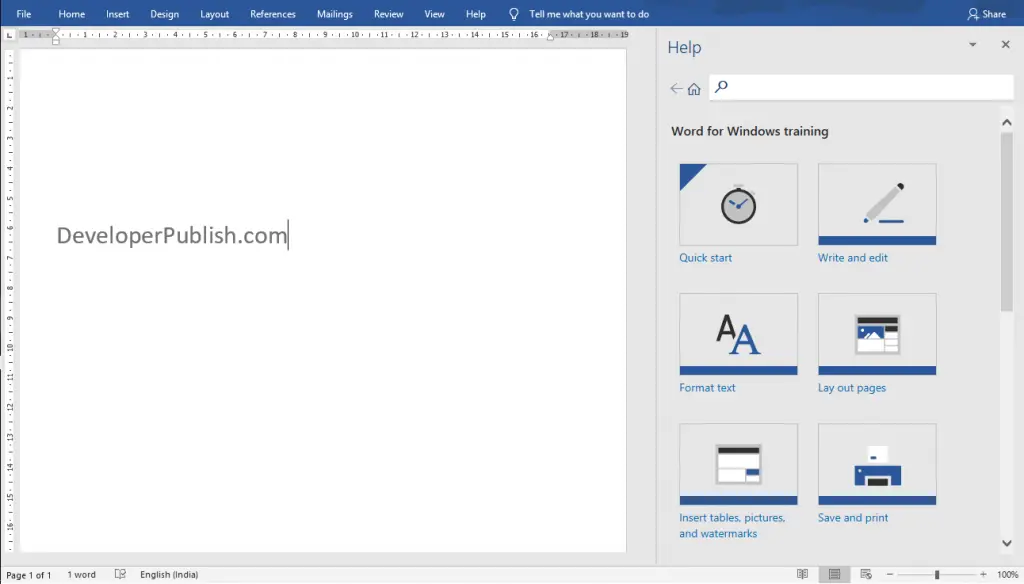 Here you can browse the topic you want and get a detailed tutorial regarding that topic.