Do you use the default standard color scheme provided by Visual Studio ? or do you have any favourite color scheme that you like in Visual Studio.
Well , each Developer may have their own choice of selecting the color scheme . I preferred the Default Vanilla scheme and ended up using them mostly .
I had the option of using Themes for Visual Studio 2010 and ended up customizing my own colors for Visual Studio in the Themes .
But apart from the default color scheme , i liked the "Coding Instinct Theme" color scheme which has the slight grey background .
The Coding Instinct Color scheme is somewhat refreshing than the default scheme and more readable too .
So what's in your mind ? . What is your favourite color scheme  .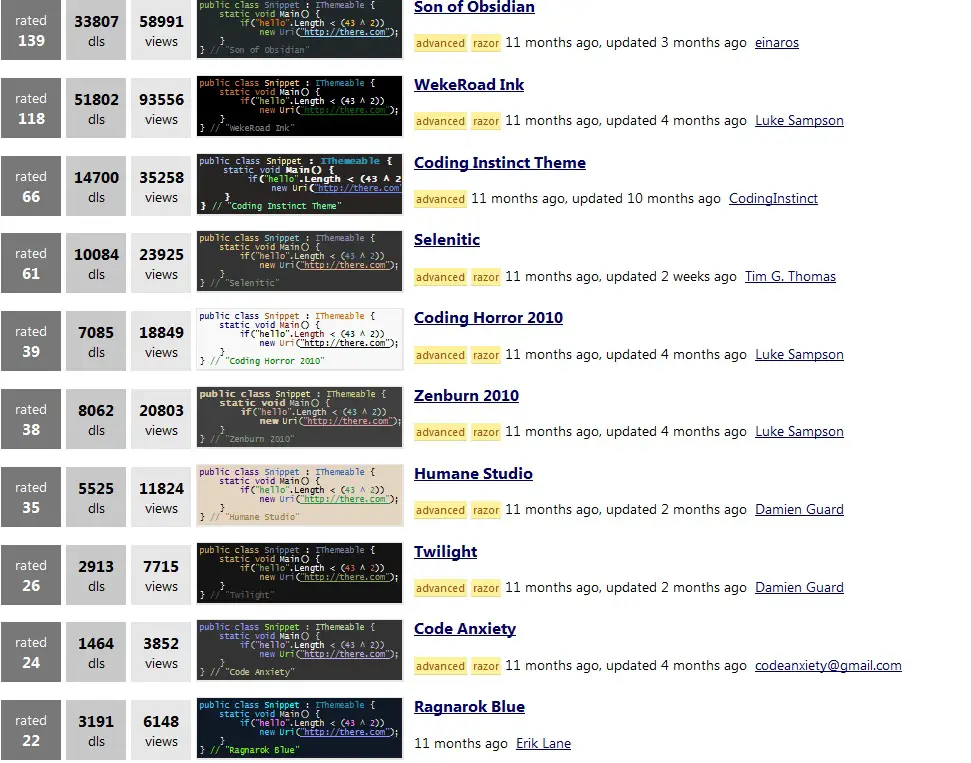 Vote for your favourite color scheme in the Microsoft MSDN UK'S Blog which includes
Out of the Box vanilla
Dark text on light backgrounds
Light text on dark backgrounds
Bright Coloured text on dark backgrounds
Bright Coloured text on white backgrounds
Bright Backgrounds
I didn't know you could customise Visual Studio colours
You can find more interesting color schemes and download them here