In this post, you'll learn about smart paragraph selection in Microsoft Word and how to enable/disable the smart paragraph option when working with your Word document.
Smart Paragraph Selection in Microsoft Word
Use this option to select the paragraph mark. If you include the paragraph mark, when you cut and paste a paragraph, your formatting automatically stays with the paragraph and no blank paragraph mark is left empty.        
How to enable or disable Smart Paragraph Selection in Microsoft Word?
To enable or disable this feature in Microsoft word, follow these steps.
On the files tab, click options.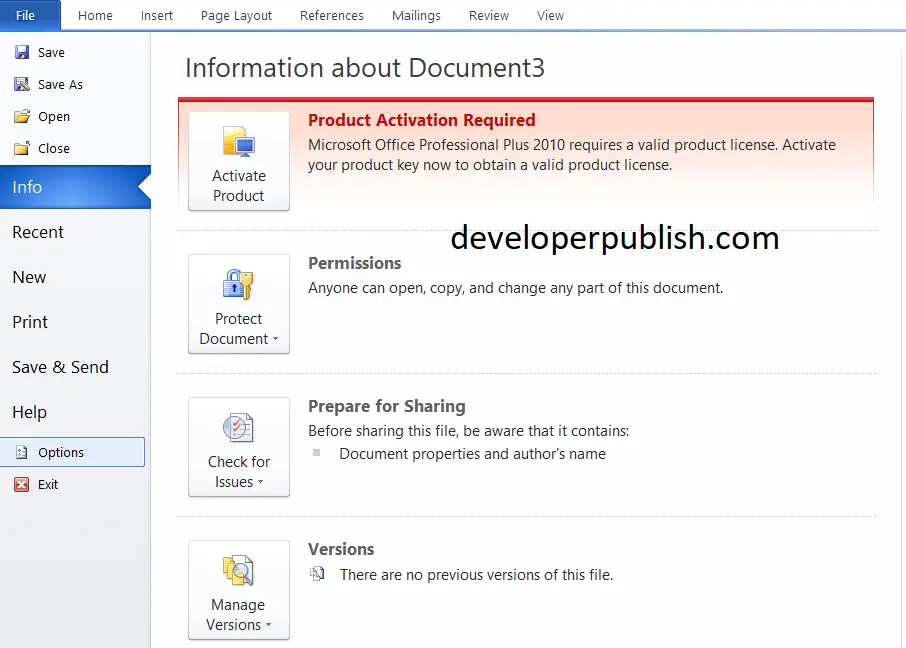 In the advanced section, find the "use smart paragraph selection" and check it.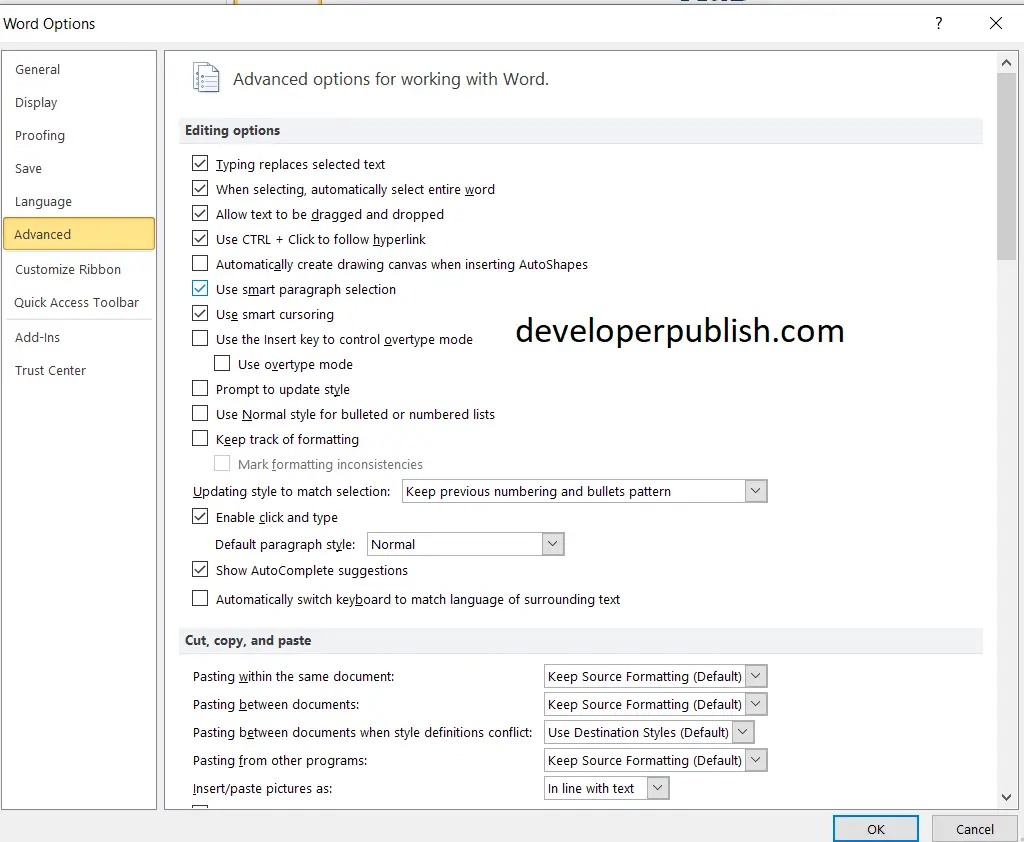 Check the check box and you will enable this feature in word, and if it was selected by default, unchecking it will disable the feature in word.