Today, I had to upload my free Windows Phone App ( Number Converter for Windows Phone 7 ) to the AppHub.
The Number Converter for Windows Phone 7 enables the user to convert Numbers To / From Decimal , Octal , Binary and Hexa . Not a big App though but a useful App for me to learn and kick start the Windows Phone 7 and publish it to the market place .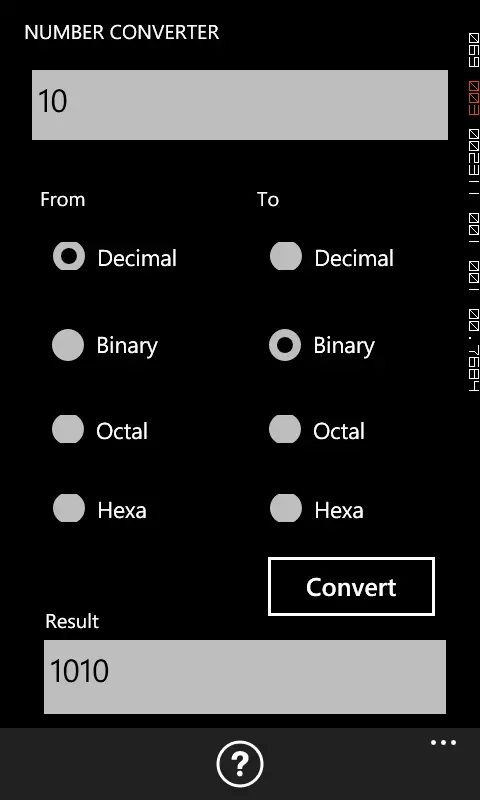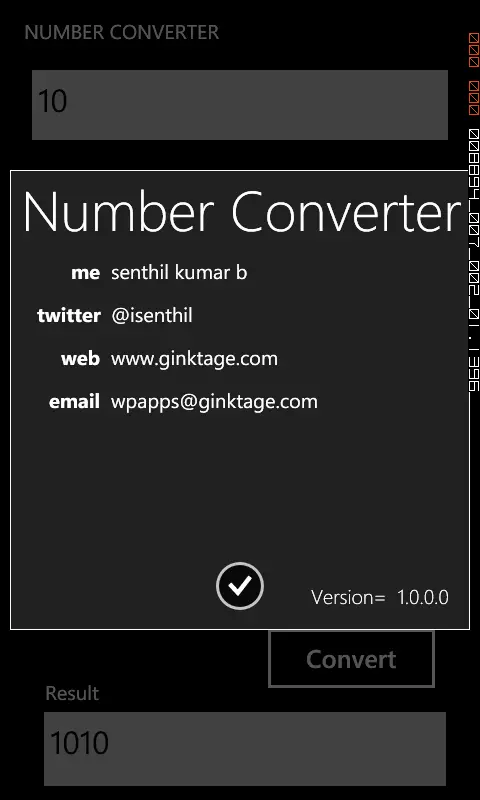 The App was rejected earlier because of a simple reason … The App failed the Content Validation ( Learnt what should not be done for a WP7 ) .
"The application fails because the application is difficult to read in the light theme." .
Lessons learnt – New Windows Phone Developers – make sure your App works in different themes..
Will keep you guys updated on the App and the sourcecode … 🙂