Microsoft has announced the Microsoft Certified Professional Developer Certification (MCPD) for Windows Phone Developers which helps to validate the candidate's knowledge and skills on designing and developing Applications for the Windows Phone Platform.
To earn the MCPD for Windows Phone, the candidate should pass the below three required exams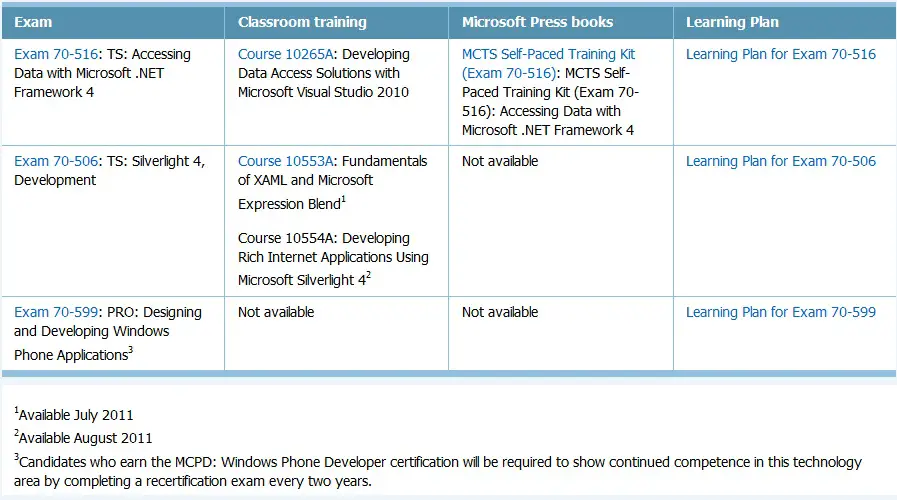 Here is few important list of points to be noted about the MCPD – Windows Phone as per the Microsoft Certification site
The candidates / Developers can take up the exams at any time starting from mid July 2011 and earn the MCPD – Windows Phone Developer Certification by passing the required exams but the certification might not be visible on your transcript until September 2011.
Note that candidates who earn the MCPD: Windows Phone Developer certification will be required to show continuing ability to perform in this technology area by completing a recertification exam every two years.
Know more about MCPD for Windows Phone Developers here