This post helps you in inserting Page Number in your Microsoft Word Document.
How to Insert Page Numbers in Microsoft Word ?
Now follow these steps to insert page numbers,
Step 1: Click the Page Number button in the Header and Footer group on the Insert tab.
Step 2: Select the location you want to add the page number on your page from the drop-down list as shown in this picture.
Step 3: Now, also pick your desired type of page number.
Step 4: Close the Header and Footer button.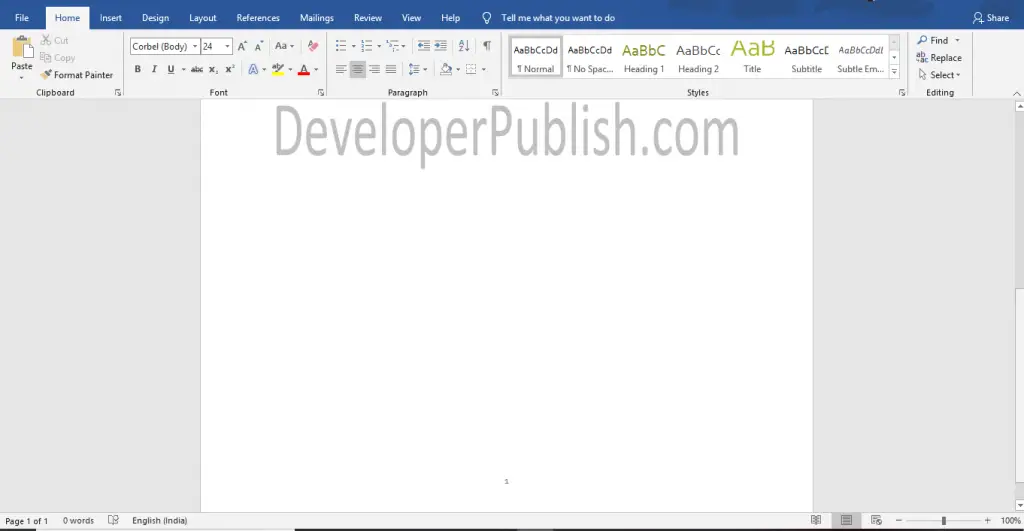 Here, you can see how the page number is inserted.
But if you don't want to start the Page Number on the first page of your document and if you want to start your page number with 0 or any other number, then select the Format Page Number option.
The Page Number Format will appear on your screen like this. you can select the numbers you want to start by using the Number format option.
You can include the chapter number and also can select which page you want to start your page number through the options in this dialogue box.
If you want to remove the page numbers, then select Remove Page Numbers from the page number drop-down list.