One of the features of the Windows 10 technical preview that was recently released by Microsoft is the Start Menu which is back and now provides more personalization options than before.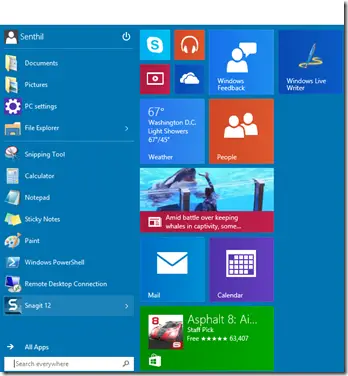 If you thought that the Start Screen that is available in Windows 8.1 is gone , then you are wrong . The Windows 10 Technical Preview provides the user , an option to easily switch between the Start Menu and the Start Screen.
How to Switch between Start Menu and Start Screen in Windows 10 Technical Preview ?
1. Make sure that you save your work before you switch between the start menu and start screen since you might have to log out and login after changing the option.
2. Right click on the Taskbar and select "Properties" in the context menu . Alternatively , you can click the Start button , type navigation properties, and then click Navigation properties.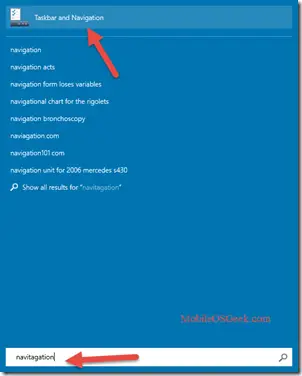 3. In the Taskbar and Start Menu properties dialog , select the "Start Menu" tab  and uncheck the option "Use the Start menu instead of the Start Screen" option to use the Start Screen and Click OK.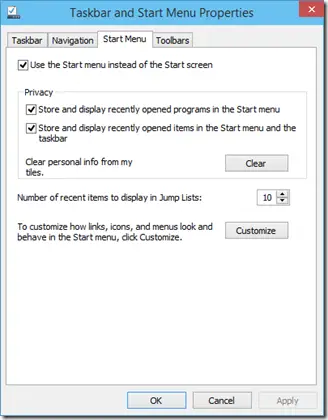 4. To Change the Start Settings , the Windows 10 will prompt you to signout to change this settings "Click "Sign-out and change settings" button and then sign in again . You will see the Start Screen instead of the Start Menu when you click the Start Button.