In this post, you will get to know How to Split a paragraph into two in  Microsoft Word in simple terms.
Sometimes, you feel that the paragraph in your Word document is too long which leads to quite a difficulty in readability. So, you need to split the paragraph into two so that it is easier for the reader to understand.
Splitting One Paragraph into Two
To split a paragraph into two, follow the below-mentioned steps:
Go to the Home tab, click the Replace option in the Editing group, or use the Ctrl + H command.
Now, the Find and Replace dialogue box will appear on your screen as in the below image.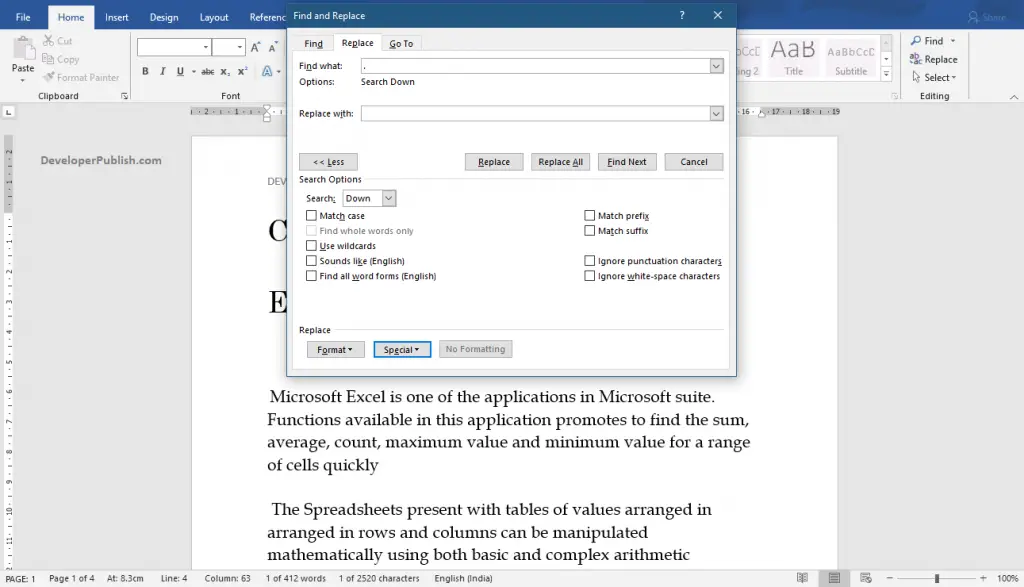 In the Find What text box, type a period (.) as the sentences in the paragraph end with a period.
In the Replace With text box, select the Manual Line break option twice from the Special pop-up menu.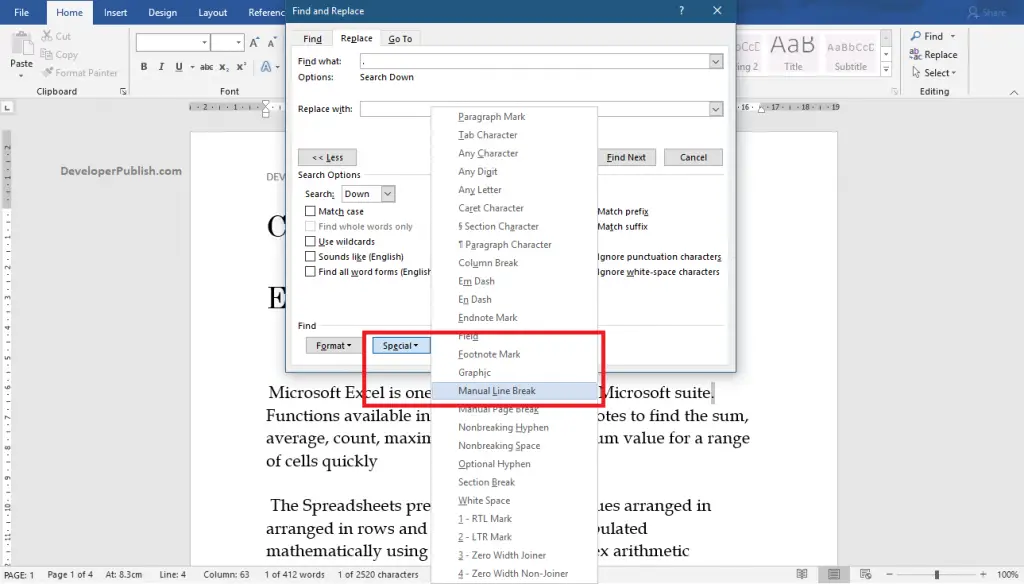 You can reach where you want to split your paragraph using Find Next option.
Click the Replace button to apply the line breaks.
If you want to split the paragraph into individual sentences, click the Replace All button.
Now, in the below image, you can see that the line breaks are applied and the paragraph is split into two parts.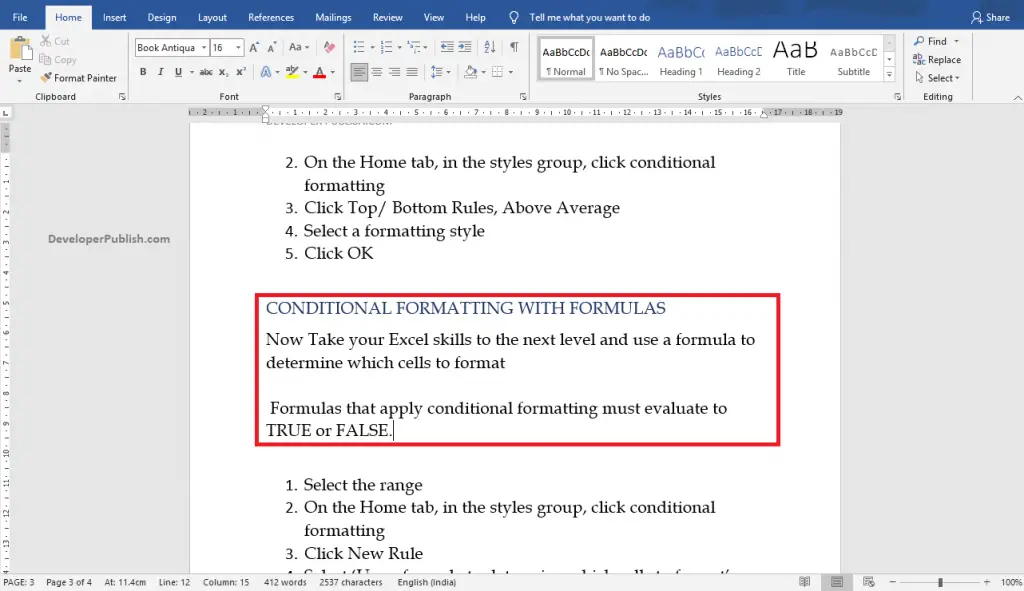 We can split the paragraph into two also by clicking the Enter key twice after that sentence.