Do you want to shutdown Windows 8.1 machine quickly without using the mouse ? If yes , you can use the shortcut key to achieve this .
How to Shutdown Windows 8.1 using Shortcut Key ?
1. Press the Windows + D shortcut key to display the desktop .
2. Press Alt + F4 shortcut key . This will display the Windows Shutdown dialog .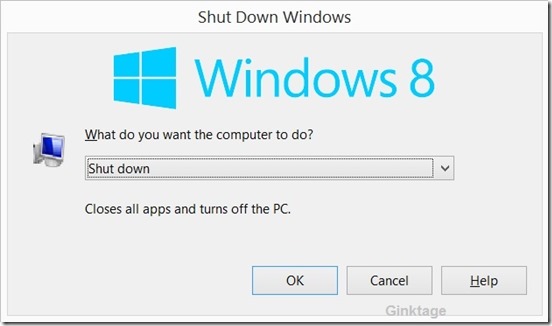 3. By default , the selected option in the Shutdown Windows Dialog is "shutdown" Press "Enter" key to shutdown.
Make sure that you use the Windows + D to show the desktop first and then use the shortcut key (Alt + F4) or else if you have any desktop applications open which is active , you will end up closing it.