This post is about how to insert WordArt in your document in Microsoft Word.
How to Insert WordArt in Microsoft Word ?
Using the Word Art feature in Microsoft Word, you can give some special effects to the text that transforms your text's color, style, shape, and so on. It brings an artistic flair to your document.
To insert the Word Art, do the following steps:
Bring the cursor where you want to insert the Word Art.
Go to the Insert tab in the ribbon.
Now, click the Word Art button in the Text group.

Select a Built-in Word Art from the list that appears on your screen or customize your own WordArt.
How to Edit WordArt
To edit the Word Art, do the coming steps:
Select the WordArt that you want to edit.
Now, Go to the Format tab.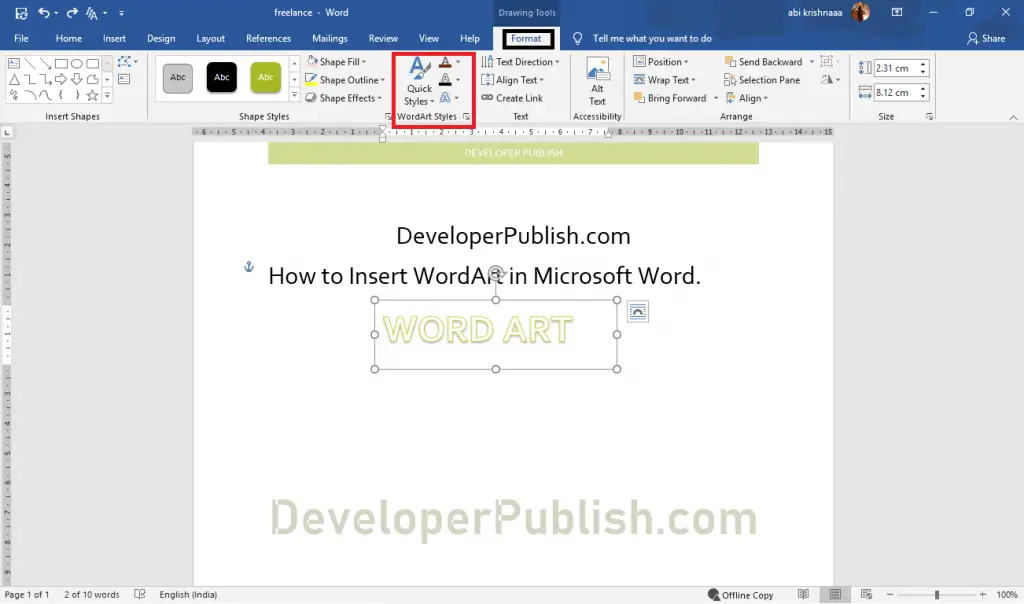 Use the WordArt Styles group to fill the text color, customize the outline, and add visual effects to the WordArt.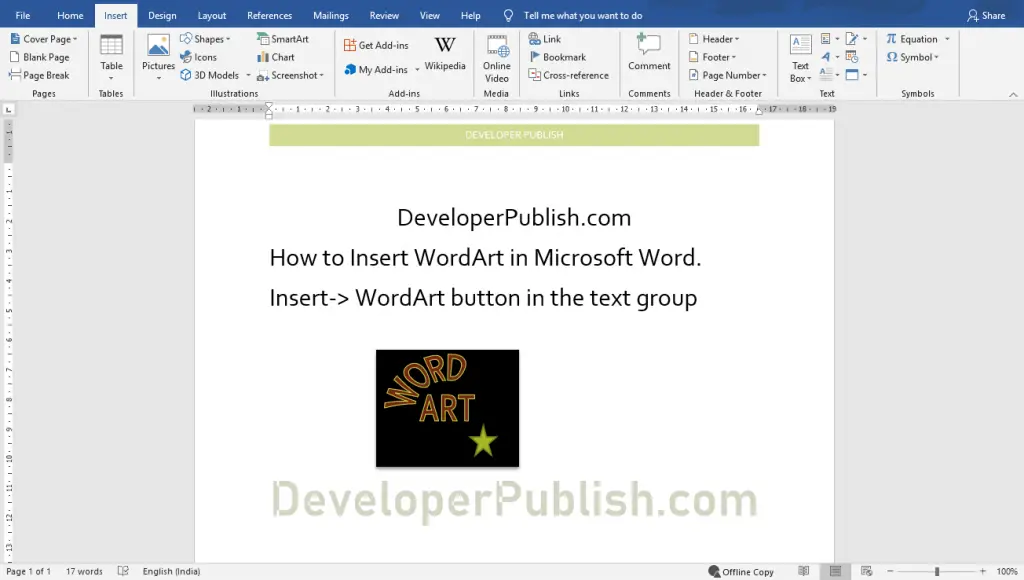 Now you can see the inserted WordArt in the above image.