This post will explain with a simple step by step manner showing you how you can display report with Page views per Country in Google Analytics.
When using Google Analytics, You would have noticed that out of the box , GA doesn't provide you the reports to display the page views per country with-in a specified time frame.
You have to either visit Behavior-> Site Content -> All Pages and add the secondary dimension as Country or create a custom report. In this post, let's have a look at a custom report option.
How to Display Report with Page views per Country in Google Analytics?
You can easily display the Page Views per country in GA by using the Custom Reports.
Follow the below steps to do it.
Login to Google Analytics account with your credentials.
Visit Customization -> Custom Reports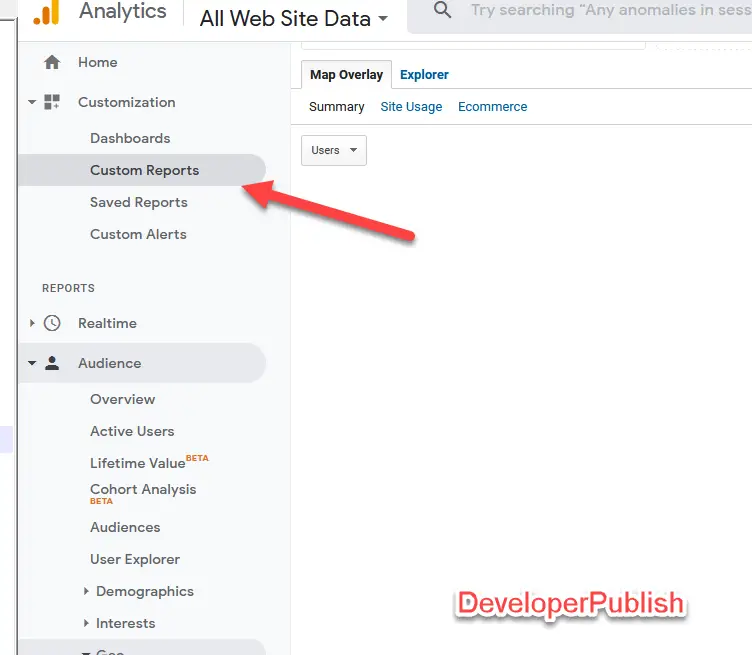 Create a new Custom report with the below parameters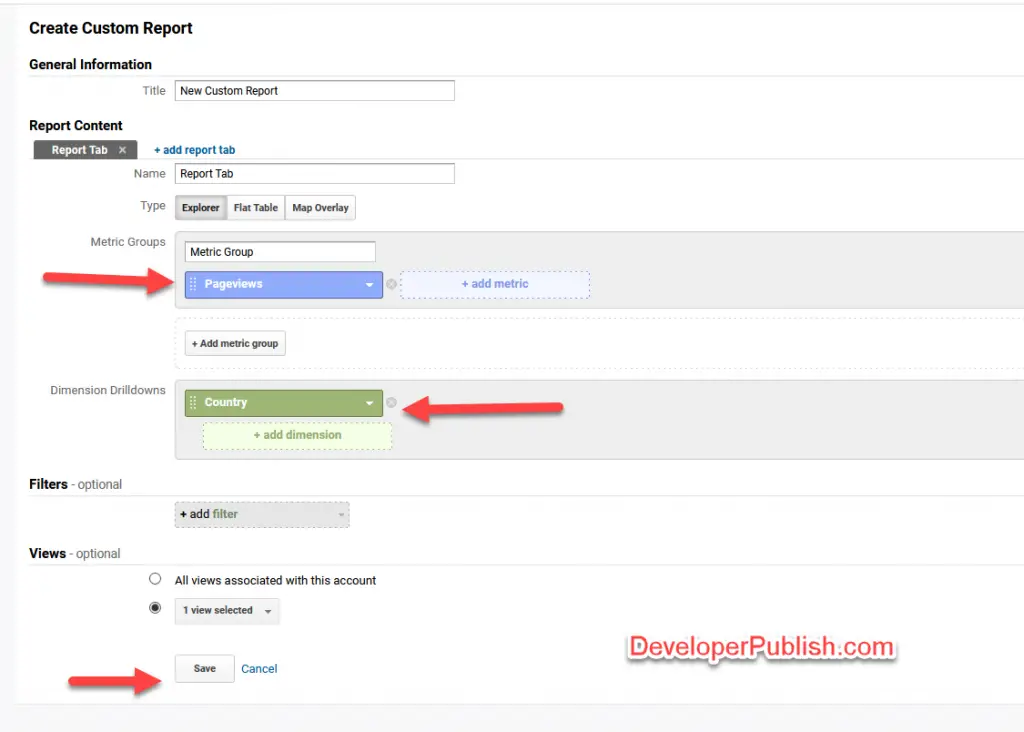 once you save the report, you will immediately see the report with page views per country.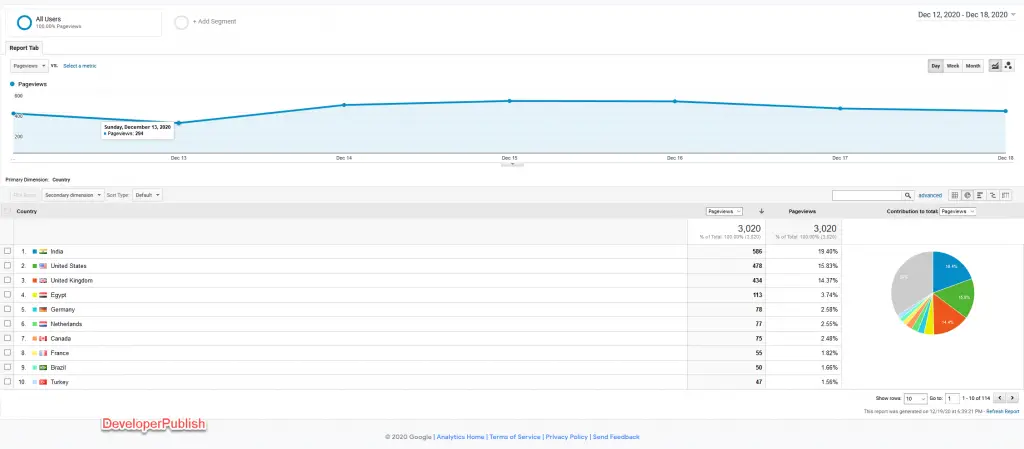 Subscribe to Blog via Email
Enter your email address to subscribe to this blog and receive notifications of new posts by email.