If you are one of the users facing with the warning message "URL Is On Google, but has Issues" , here are various solutions that might help you fix it in Google Search Console.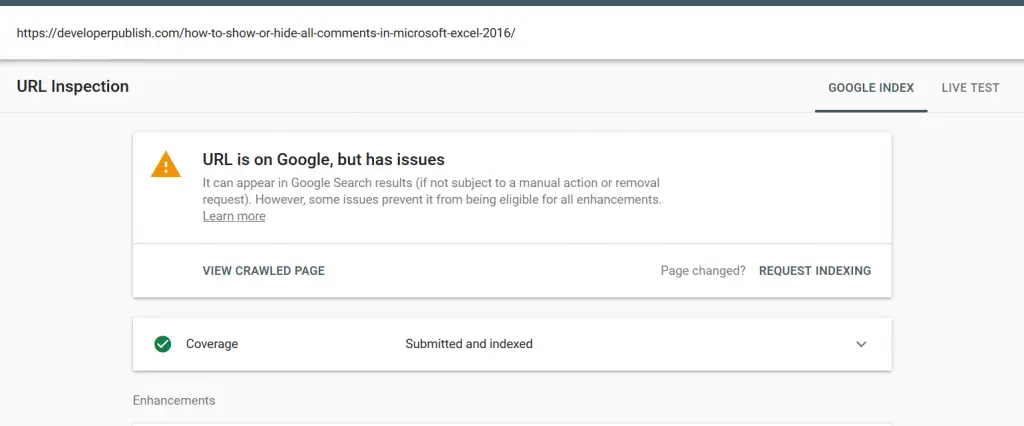 The warning message says
URL is on Google, but has issues
It can appear in Google Search results (if not subject to a manual action or removal request). However, some issues prevent it from being eligible for all enhancements. Learn more
Below are some of the possible solutions that might help you to fix the issue.
Inspect the URL again in Google Search Console.
Just resubmit or inspect the URL and check if the error is resolved or not. Some of the possible reasons for the error could be that Google has used the cached copy of your URL which might get fixed if the URL is crawled or indexed again.
Your URL has reported content.
Ensure that you check if the page has any reported content . One way of checking it is via the Security or manual actions menu in the Google Search Console.
Ensure that there is no errors in the "Enhancements"-
For example , "Structured data with syntax errors detected". These errors could be related to the structire of the page. Fix the issue related to the structure of the page and you should be good with the fix.