Mike Ormand in his blog announces the release of the Windows Phone eBook "Windows Phone App – A Developers Guide" that is written by an team of Windows Phone experts and  available for free download from the LuLu Marketplace .
The list of contributors include Colin Eberhardt, Pete Vickers, Andy Gore, Mike Hole, Gergely Orosz, Sasha Kotlyar, Dominic Betts, Will Johnson, Ben Cameron, James Bearne, Samidip Basu, Paul Marsh, Stuart Lodge.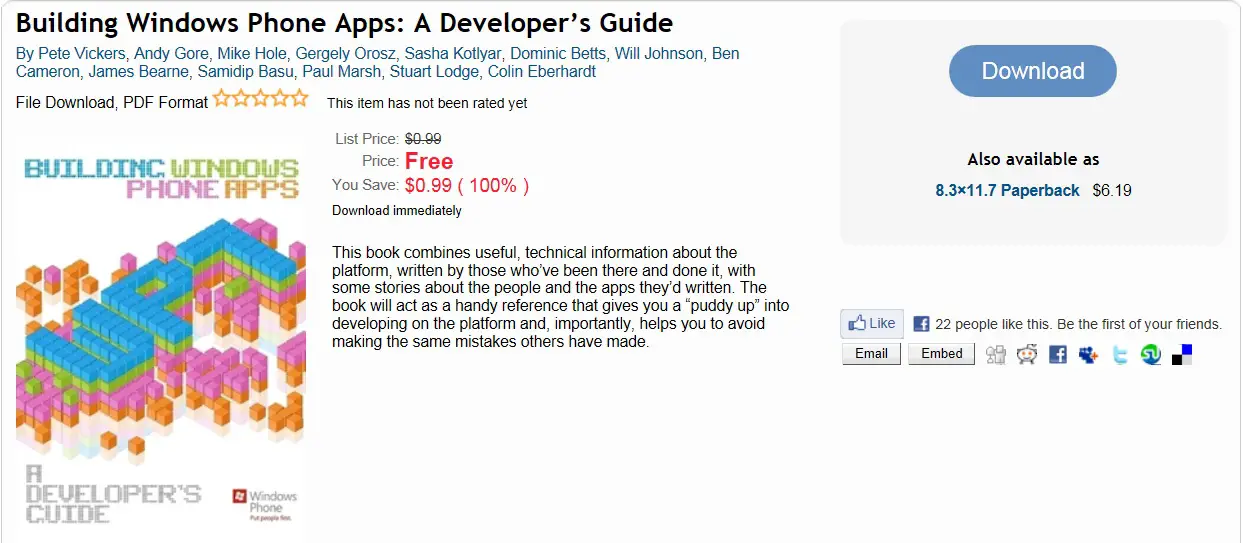 This is the first edition of the eBook and covers the following topics
The Windows Phone Developer Tools
The Application Lifecycle
Accessing Phone Features (launchers, choosers and input features)
Location Aware Applications and Mapping
Reactive Extensions for .NET
Marketplace – Designing for First Time Approval
A tour of libraries and samples
Ormond also mentions that
The idea was simple. Combine useful, technical information about the platform, written by those who'd been there and done it, with some stories about the people and the apps they'd written. The book would act as a handy reference that gave you a "puddy up" into developing on the platform and, importantly, helped you avoid making the same mistakes others had made.
Download the free Windows Phone App – A Developer's Guide here