URL shortening services lets you to shorten URLs that are too lengthy to share.
Twitter users would have faced this issue especially when you want to share a link and a comment where the limit of 140 characters exists. If the URL is too lengthy, the users can use the URL Shortening services to shorten the URL so that they can enter more comments.
There are lots of popular URL Shortener services and one of them i tried recently and have been using frequently is gg.gg.
gg.gg has a clean UI and most importantly ad-free. gg.gg won't display ads when you click the Shortened URL.
There are 2 ways to Shorten URL using http://gg.gg/
1. Random URL
2. Custom URL
The Custom URL enables you to choose a good short URL name for the link.
How to Shorten URL using gg.gg?
Enter the URL (http://gg.gg) in your Web Browser. Make sure you are connected to internet 🙂
Enter the URL that you wish to shorten in the textbox and click the button "Shorten URL". You could also select the Custom URL option and specify your own URL path.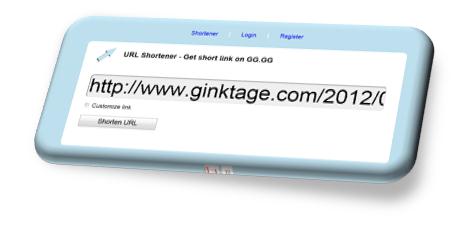 The Shortened URL will immediately be display on the UI.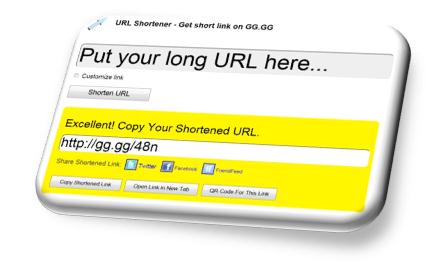 You can do the following with the shortened URL
Share via Twitter
Share via Facebook
Share via FriendFeed
Copy the Shortened Link
Open Link in New Tab
QR Code for the link
If you are a user who is using Google Chrome or Opera Web browser, you can shorten the lengthy URL easily using gg.gg .
GG.GG also a url shortener chrome plugin and Opera web browser plugin where you can shorten the current page URL with a single click from the browser that you are using.