For the last few days, I have been getting the following error in Visual Studio 2010 when creating a new Windows Phone 7 Application.
An Update to Visual Studio is required to create Silverlight for Windows Phone project

I tried to install the necessary files and again after a day or two i ended up getting the same error .
There is another way to resolve this issue which simply worked out for me was to reinstall or repair the Windows Phone 7 SDK .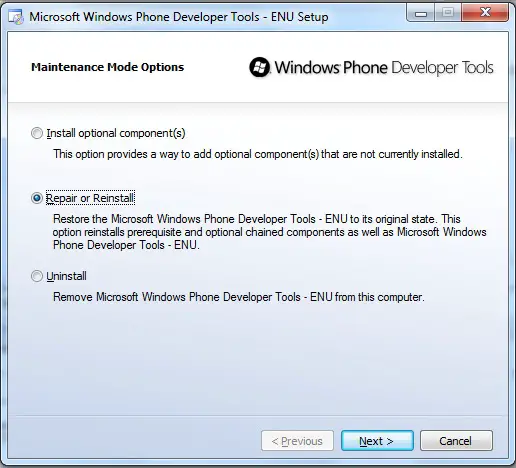 This worked out for me perfectly .