When I was trying to deploy and debug a Windows Phone 8 app from Visual Studio 2012, I ended up getting the following error.
"Deployment failed because an app with target platform Any CPU cannot be deployed to Device. If the target platform is win32/ x86, select an emulator. If the target platform is ARM, select Device."


To resolve the error, following steps were followed.
Go to "Configuration Manager"

In the Configuration Manager screen, set the platform to ARM and then click close button.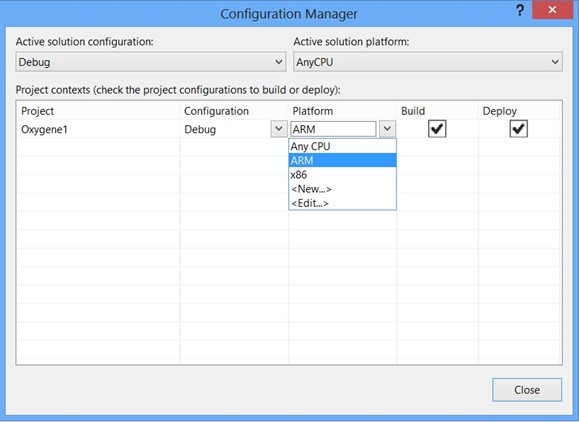 Rebuild the application and run it. Now, the app should run without any error