With the Voice Command Definition (VCD) file, the developers can enable the feature in their app that lets the users to launch the app by tapping and holding the windows start button on the phone and speaking the registered command in their app.
How to verify if the Voice Command Definition is correctly installed in Windows Phone 8?
To verify if the VCD file has been correctly installed and registered, you can use the? Button from the SpeechRecognizer UI and navigate to the "What Can I Say?" screen.
In case, the VCD has been successfully installed and registered, the app will be displayed in this screen.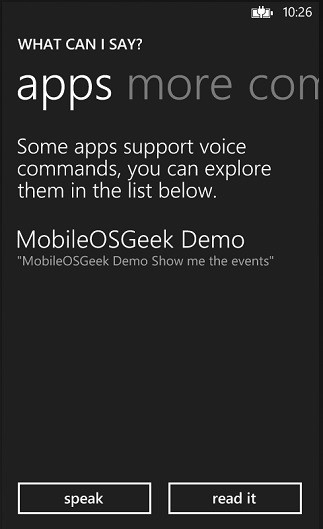 By tapping the application title in the "What Can I Say?" screen, you will see the list of commands that are defined in the Voice Command Definition file.