Visual Studio 2015 Preview includes some nice features in the editor which were once available via the extensions or third party productivity tools. One such feature is the indication of the unused namespace in the C# file.
Unused namespaces in Different Color in Visual Studio 2015
Visual Studio 2015 Preview would display the unused namespaces in C# code in a different colour (grey) which indicates to the user that the namespace can be removed from the current page. Below is the screenshot that demonstrates this feature.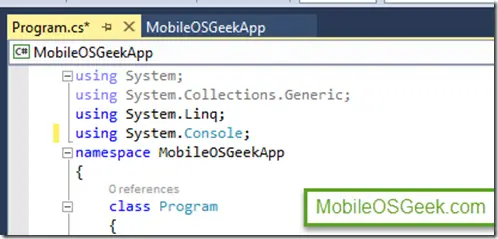 If you want to remove the unused namespaces from the page , you can do it by right clicking on the editor and selecting the "Remove Unnecessary Using" from the context menu.