Just found this great Stencil kit from UI Stencils for Windows Phone Developers .
The Windows Phone 7 Stencil Kit from UIStencils allows the developers to mock-up app ideas with ease.
Use the precision cut stainless steel stencil to let the ideas flow. Perfect for doodling user interface, user experience, app flows and wireframe ideas.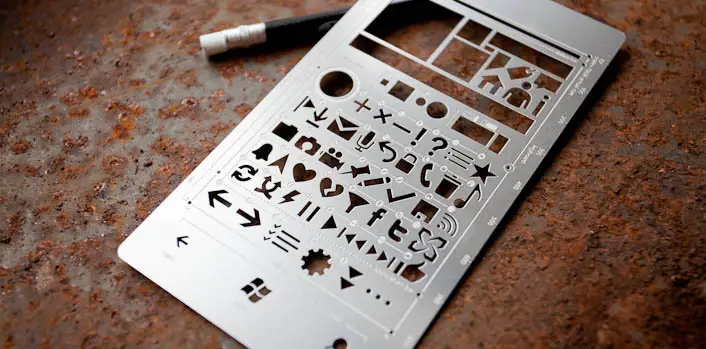 The Stencil kit comes with:
Stainless steel stencil
Zebra mechanical pencil
Plastic protector
2 UI Stencils stickers
This kit was co developed by the Windows Phone internal design team at Microsoft and features the current Metro design language and iconography and is available for $24.95 .
Also , there is an Windows Phone Sketch Pad which is available for $12.95 which works precisely with the Windows Phone Stencil Kit (should be bought seperately ) .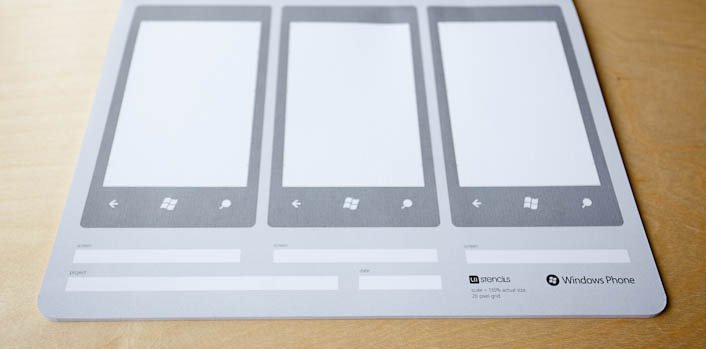 Get started by generating Windows Phone Application ideas with the Sketch Pad . The Sketch Pad has one phone silhouette on the front side with a panorama and three silhouettes on the back and allows 200 possible screens per pad .
Some of the features include
Printing on both sides.
Dot grid.
8.5 X 11 Inches.
Project Name, Screen, and Date fields
and more…
Know more about the Windows Phone Stencil Kit and Sketch Pad from UIStencils