In this article, you will be learning about the Split View Feature and how this works in Microsoft Word.
Split View in Word
Split View is a View feature in Microsoft Word. You can split the Word window into two panes so that you can view two different parts of a document at the same time.
This is useful to copy and paste text and graphics into a long or complex document or refer to one part of the document while working in another.
To enable split view in Microsoft Word, follow these steps below
Click on the View tab. Select Split.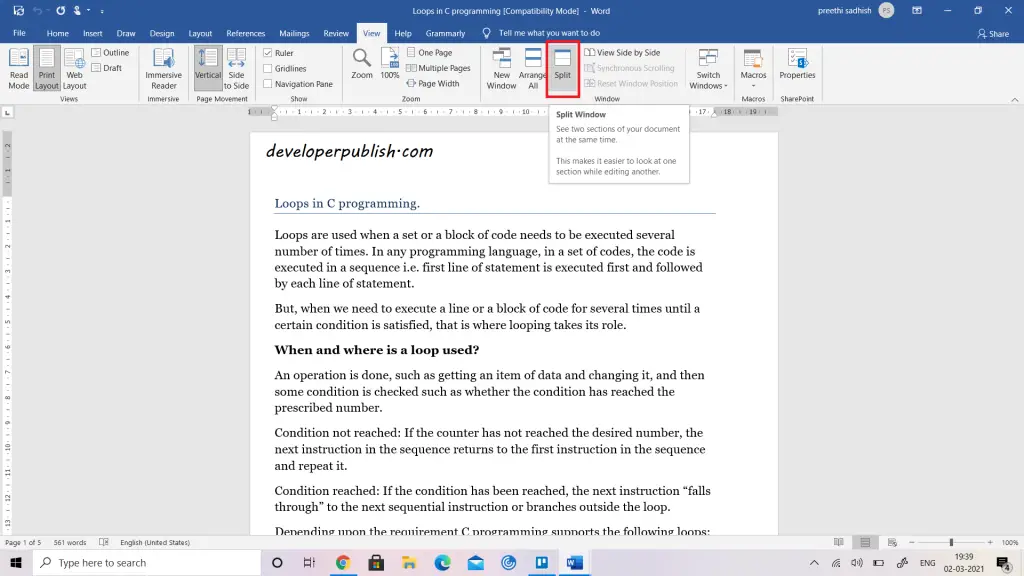 The split line will appear in the center of your document.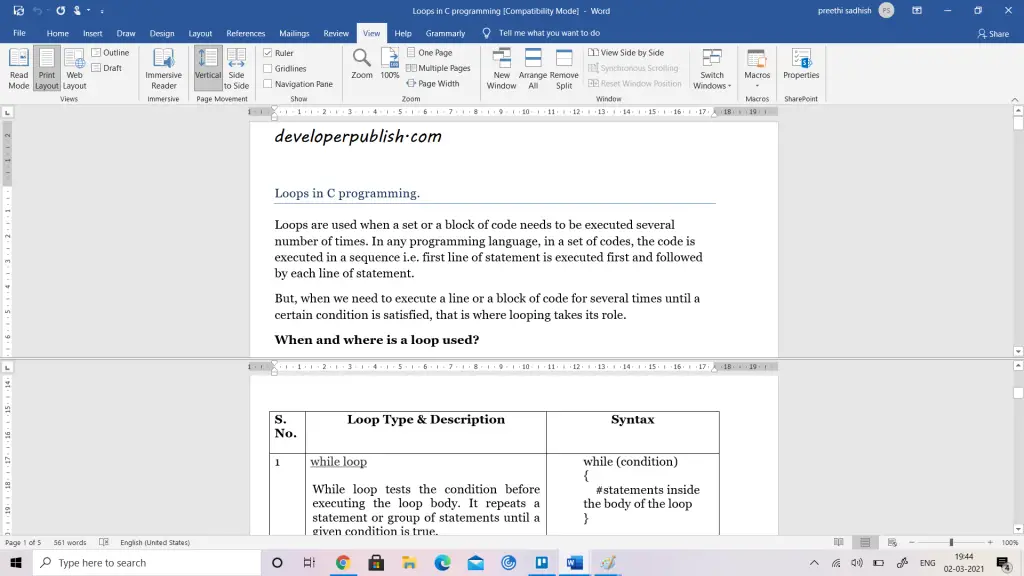 You can relocate the split line by moving your mouse up and down and click your mouse to accept that position.
You can scroll your mouse independently on each section after the split.
Click on remove split from the view tab to get rid of the split line.