Here's a quick tips on viewing the code of a stored procedure in SQL Management Studio.
One of the quickest ways in which you can view the source code of your stored procedure is by using the sp_helptext and specifying the name of the stored procedure.
How to view the code of a stored procedure using sp_helptext in SQL Server ?
In this example , lets says you are working on the AdventureWorks2014 database and wish to view the code of the stored procedure using the sp_helptext in the Query results window, here's how you do it.
use AdventureWorks2014
GO
sp_helptext 'EmployeeData'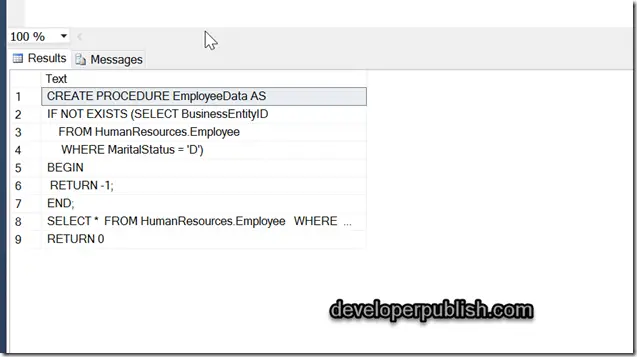 Subscribe to Blog via Email
Enter your email address to subscribe to this blog and receive notifications of new posts by email.