In this post, you'll learn about Logging in Microsoft Outlook and how to enable or disable this feature in the Outlook client.
What is Logging Feature in Microsoft Outlook?
Logging in Outlook is a feature that is most commonly used for troubleshooting issues. It keeps track of the log file of various functionalities in Microsoft Outlook.
Where can I find the Outlook Log File?
If the logging is enabled in Outlook, you can usually find the log file in one of the below folders
%temp%
%temp\EASLogFiles
%temp%\Outlook Logging folder
How to Turn On or Off Microsoft Outlook Logging?
One of the simplest way to enable Outlook logging is via the Settings Page. Follow the below steps to do it.
Navigate to File -> Options

In the Outlook Options Dialog window, select Advanced in the left sidebar and then scroll to the Other section and then check or select the option "Enable troubleshooting logging" option.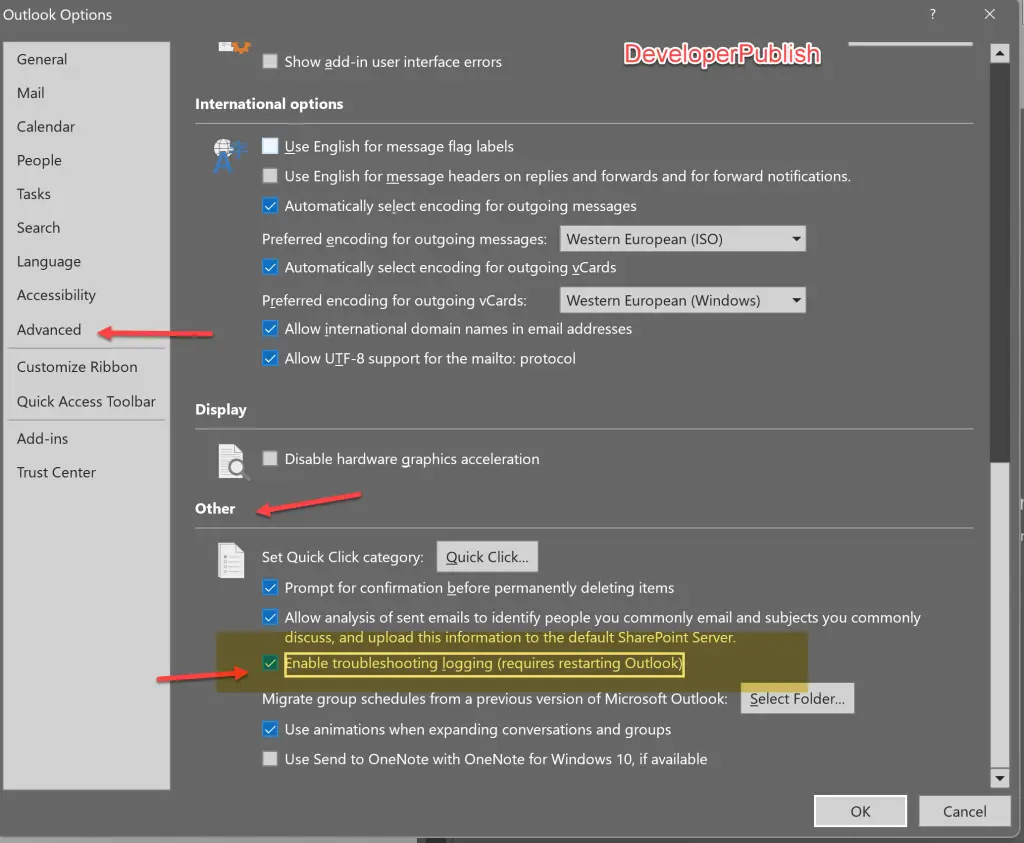 If you are more advanced user or (Level 300 / Level 400) user, you can use the edit the registry to perform the step
Note : Use the registry option only if you know what you are doing. Try to use the Outlook Settings options as far as possible instead of the Registry option if you are General Outlook User.
How to Enable Outlook Logging via Registry?
Open the Registry Editor on your Windows Machine by using the "Windows" + "R" shortcut key and typing "regedit". You can also type regedit in Windows Search Menu in Windows 10 or Windows 11.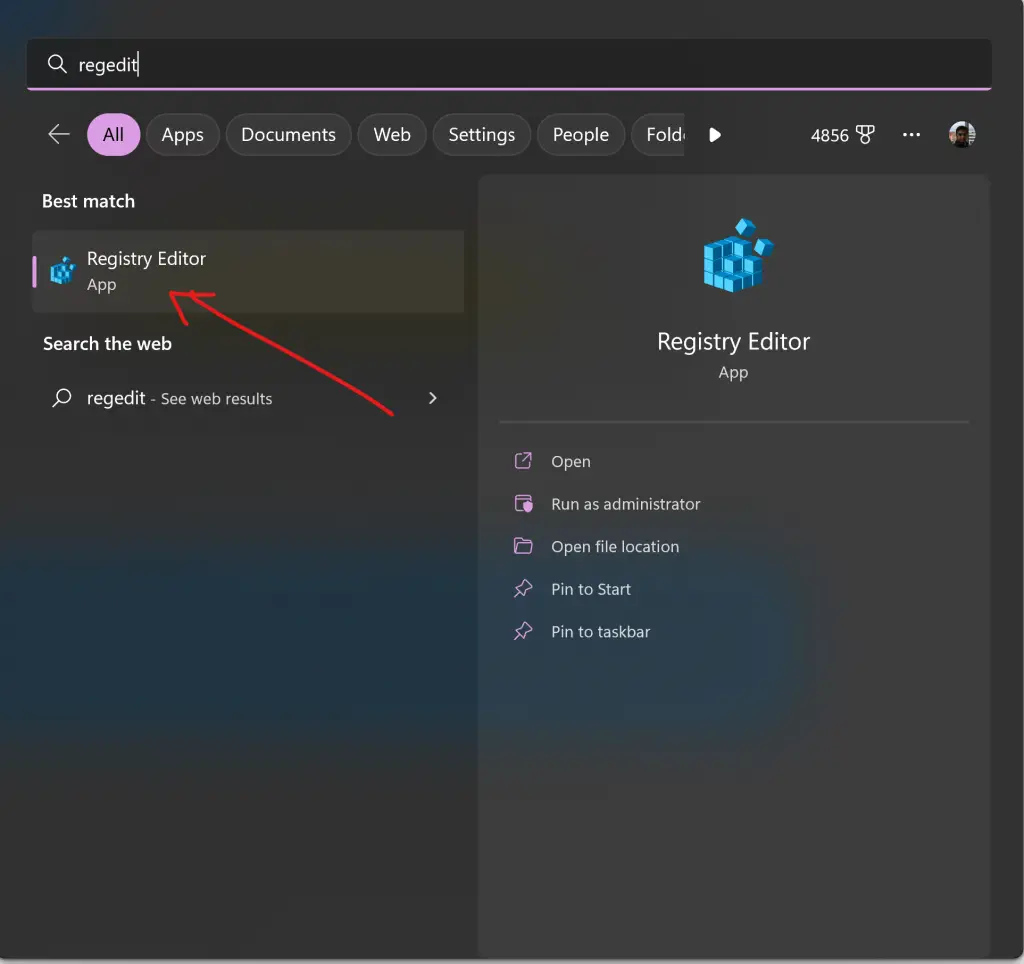 Navigate to the reg key HKEY_CURRENT_USER \ Software \ Microsoft \ Office \ 16.0 \ Outlook \ Options \ Mail in Registry Editor.
Identify the option "EnableLogging" and double click on it and set the value "1" to enable it. To disable it, set the value 0.