In this post, you'll learn about the Safe mode and how you can start Microsoft word in safe mode?.
How to start Microsoft word in Safe Mode?
Starting a word document in safe mode is pretty easy. There are two different approaches  to open a word document in safe mode. Let's see them in detail.
The CNTRL key method
This method works on almost on all the Office versions on a Windows PC:
Find the shortcut icon for your Office application.
Press and hold the CTRL key and double-click the application shortcut.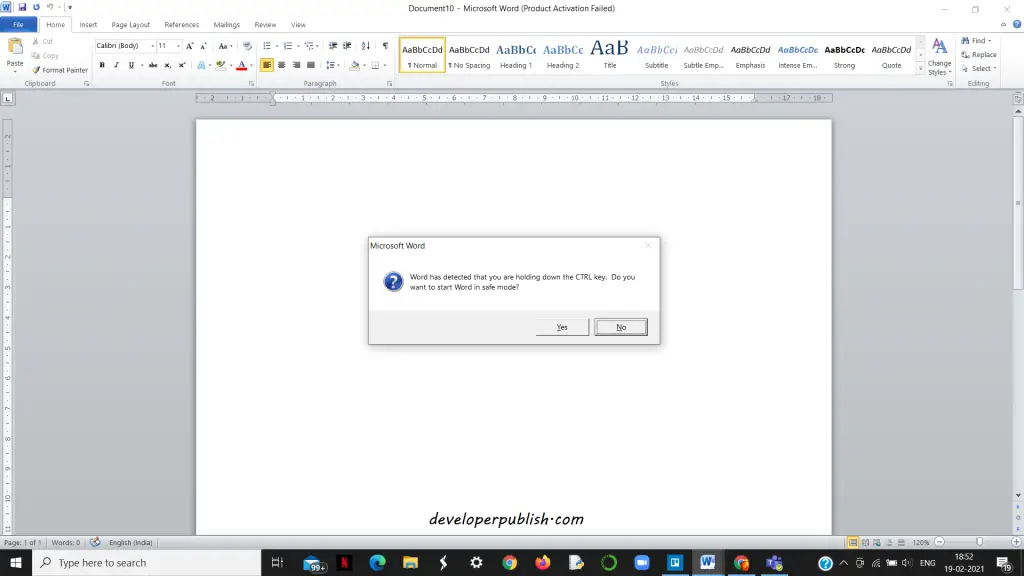 A Window pops up for confirmation, Click Yes, and Its done.
The Run and command method
Right-click the Start button in Windows, and click Run.
Or else, you can press the Windows logo key and the R key simultaneously .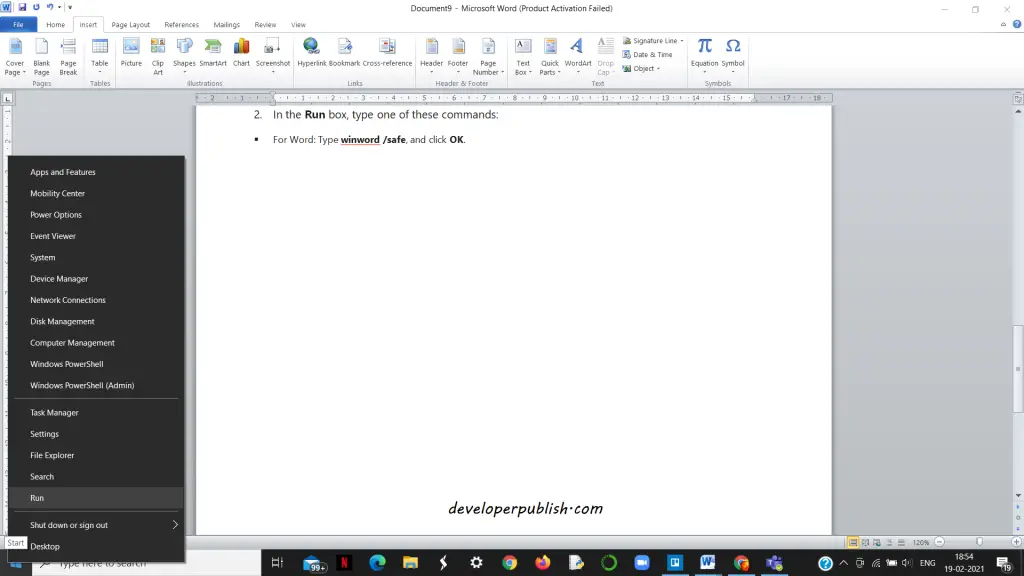 In the Run box, type the below command.
Type winword /safe, and click OK.