Here's a feature of Windows 8 Release Preview that I was able to explore today.
It's the feature that lets the users to take screenshot in Windows 8 Release Preview.
How to capture screenshots in Windows 8 Release Preview?
Just hit the Windows Key + Print Screen Key to take the screenshot in Windows 8.
This feature was already there in the earlier version of Windows with the Print Screen Key isn't it?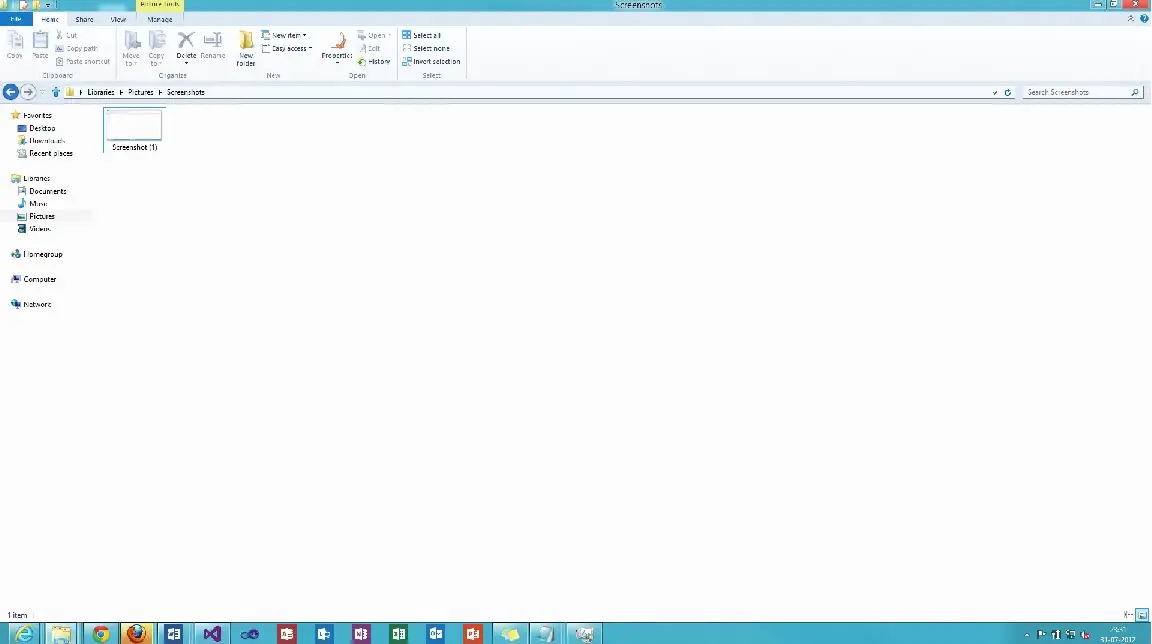 But, in case of Windows 8, you will see that the screenshot image is directly saved to the Pictures Library instead of just copying it to the clipboard.