I am a student and I have been using Grammarly for almost six months now. I find it incredibly easy to use and the most powerful grammar checking online tool out there. I have been using Grammarly for content writing and for my project documentation which helps in proofreading and helps with error-free writing.
In this post, we'll be looking at the features mainly in the Free version of Grammarly.
What is Grammarly?
Grammarly is a great writing tool that helps you check for several types of errors including grammar and punctuation, Spell Check, Plagiarism, Writing Style, and many more. Grammarly is a free artificial online assistance in writing.
It is a software that guides you in writing quality content.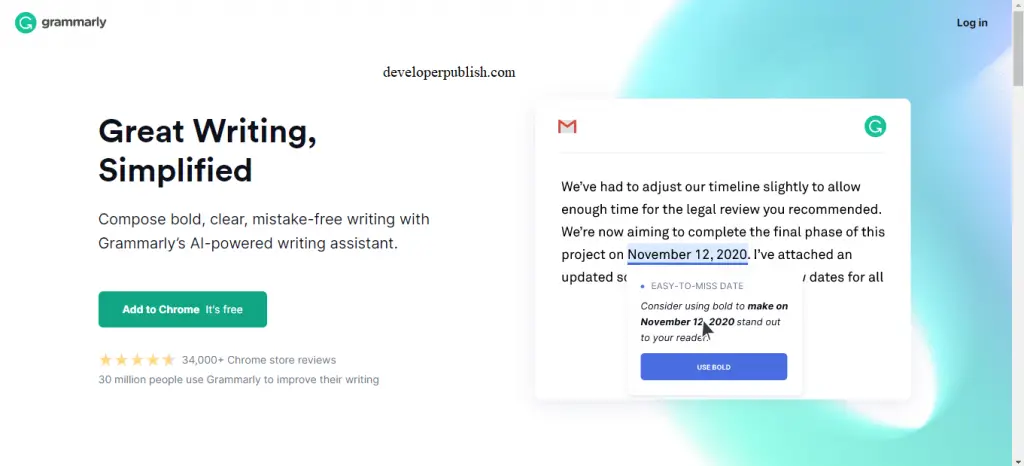 You can add Grammarly to your Chrome i.e, it assists your search and writing online. Grammarly also has a premium version which has additional options than the free version.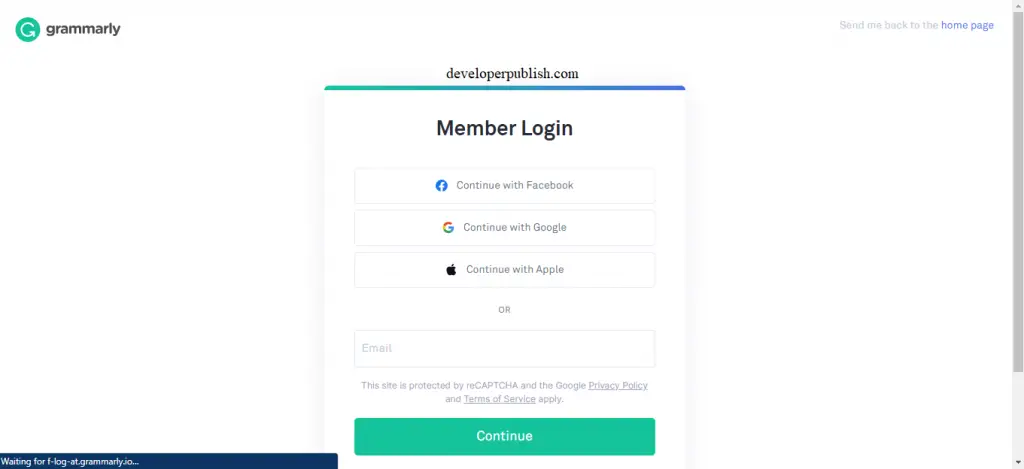 Grammarly lets you create an account to which you can link to your Google account and can log in to the same account from various devices.
You can also enable two-step verification to protect your account.
When you go to the home page, you find the options Accounts, Apps, Premium, Log Out.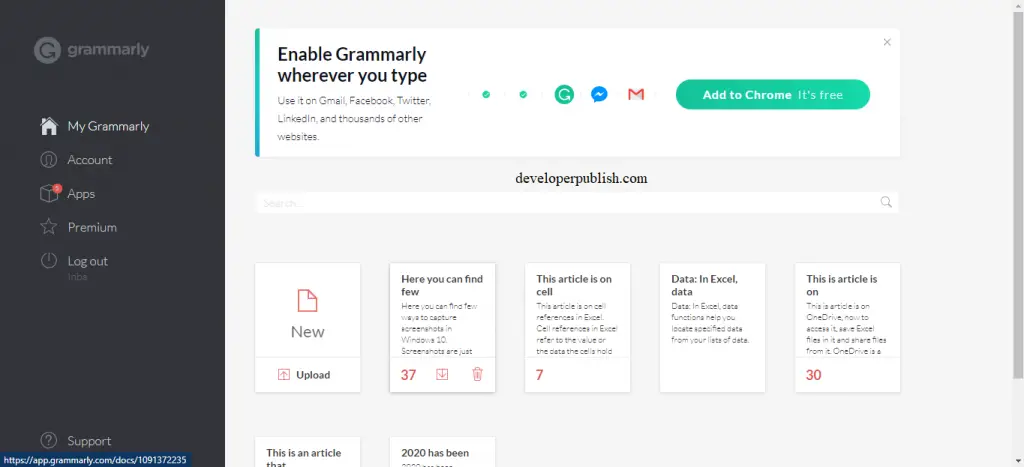 Grammarly Features
It lets you create your personal dictionary so you can add words that could be mistaken for a spelling mistake or improper.
You can customize the primary language and the language you use to write under the Account Settings.
The basic featured include correcting grammatical mistakes, spellings, and punctuations.
You can either upload your document or type it out in the text field to correct it.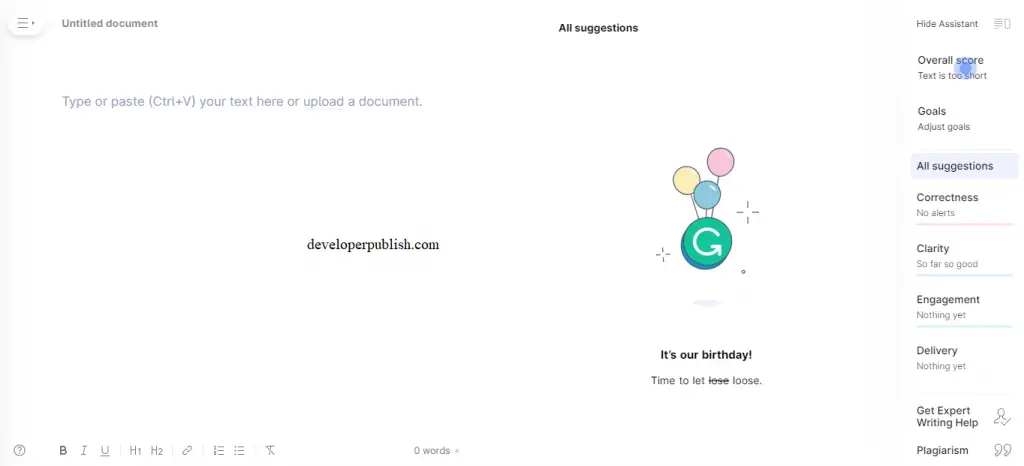 One of the interesting features of this is that it lets you set the goals for the text correction. You can set it friendly or official or however you want it which is a big flex.
You can also quickly reset your goals whenever you want to.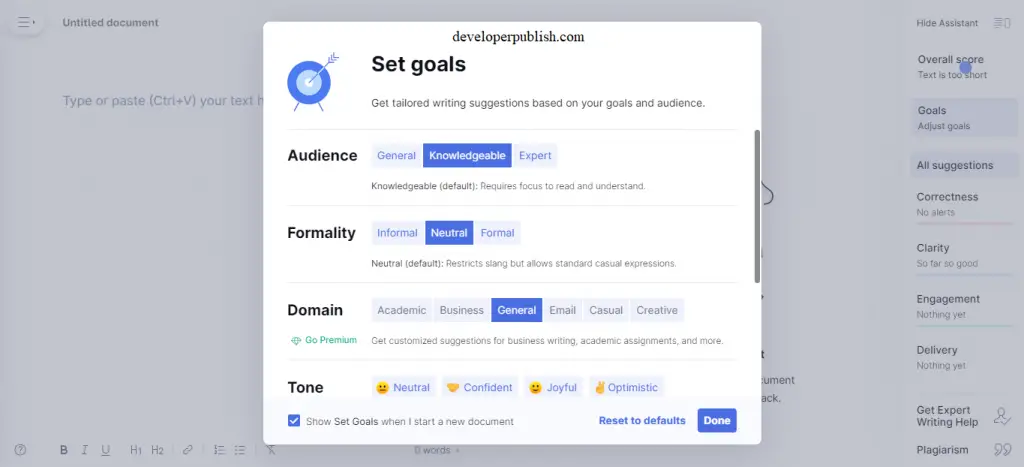 Whenever you make a mistake a suggestion pops up suggesting you either replace the word with another or make a correction.
You can easily Undo and Redo the changes.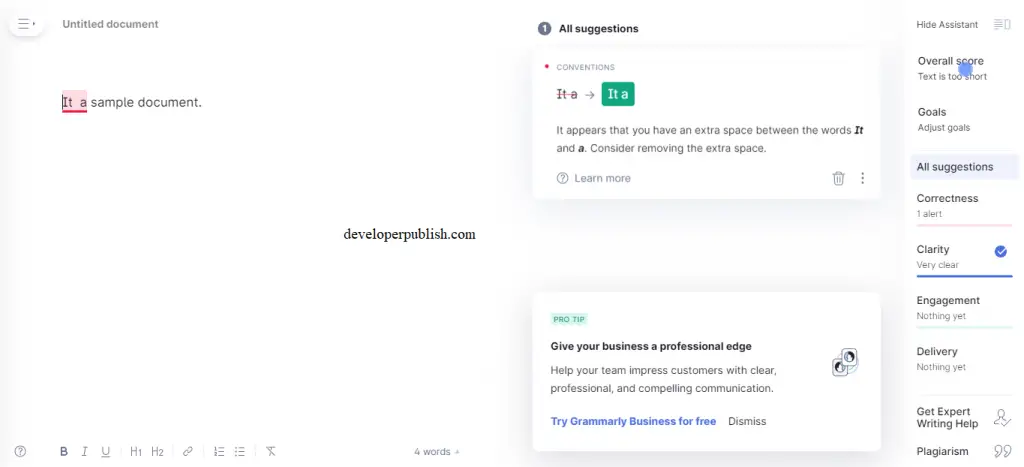 Another one of its finest qualities is that it provides an overall score for the content you've written or uploaded.
Grammarly lets you print the content after the look-through. You can also download it offline as a document.
You can edit your text such as format its style example- make it bold or italic, etc., highlight it, add a hyperlink, and add numbers and bullets.
The word count of the content is visible in the mid-bottom of the screen. It also lets you know the number of characters, reading time, speaking time, and the readability score of the content.
The free version includes the necessary features that any student might require. If you need more advanced features like plagiarism checker etc, you might want to give a try with the Premium version which is NOT that expensive.
If you are a student, Grammarly is one of the must have tool in your list of softwares.