In this post, you'll learn about the Maximum Flow Problem and how to solve maximum flow problem using Excel solver Add-In with-in your Excel Spreadsheet.
How to Solve Maximum Flow Problem Using Excel Solver Add-In?
Maximum flow problem intends on finding the optimal solution i.e, to maximize the amount of flow in a problem. Let's take a look at an example.
We need to find the maximum flow of this problem. Capacity values are given and the flow is yet to be decided.
ROW SUM is the row sum of the nodes and similarly to COL SUM.
Objective function is the sum of the ROW SUM of the first node and COL SUM of the last node.
Go to the Data tab<Analyze group<Solver tool.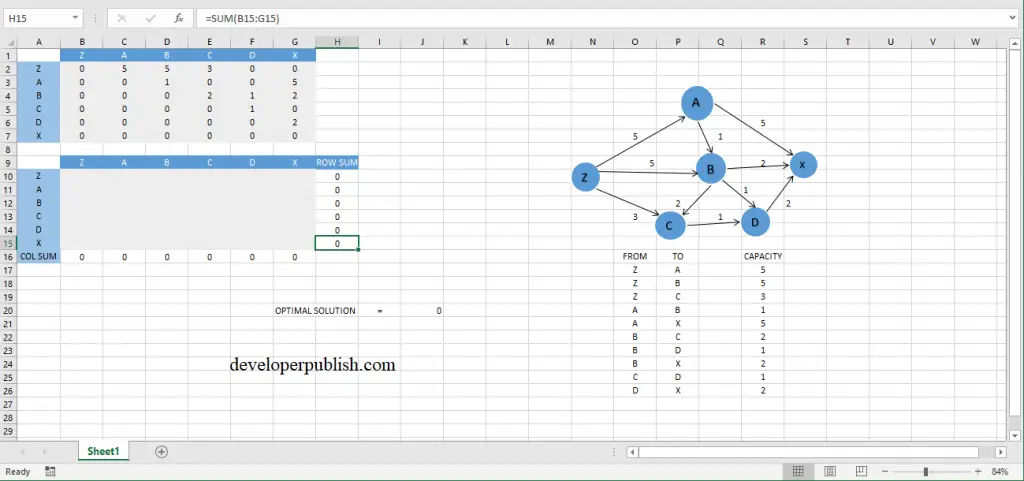 Set the objective in the respective cell.
Aim is to maximize the flow so Max.
By changing variables are the values that are yet to be decided.
Constraints are that changing variables <= given capacity, changing variables >=0, the row sum of the start node = col sum of the end node and col sum of the in between nodes = row sum of the in-between nodes.
Solving method is Simplex LP. Finally click on Solve.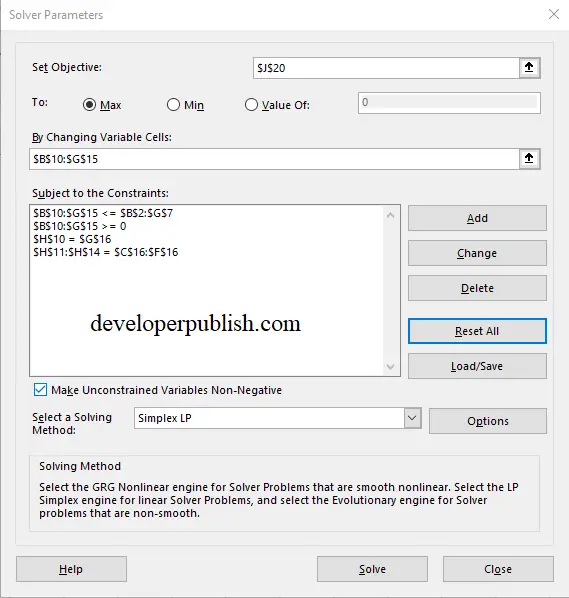 The solver will compute the result and display it in the respective objective cell.