This post will demonstrate how you can download soundcloud songs from your mobile and desktop.
Soundcloud is a online platform for streaming audio. The highlight of this platform is that the users can also upload songs into the platform.
Most of the streaming platforms don't allow you to download songs from them, but SoundCloud allows it.
As you log in to your account in SoundCloud in your PC, downloading songs from SoundCloud is pretty easy.
It is not possible to download songs from your mobile.
Songs from SoundCloud can only be downloaded if the user has allowed the listeners to do so. So not all the songs from SoundCloud can be downloaded.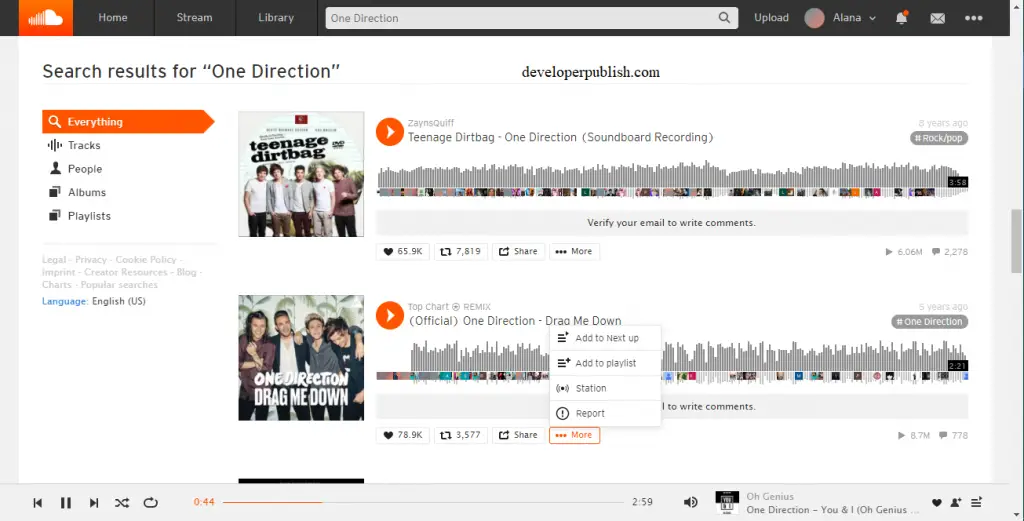 You can download a track by clicking on the More option below the track, which gives you the option to download the track.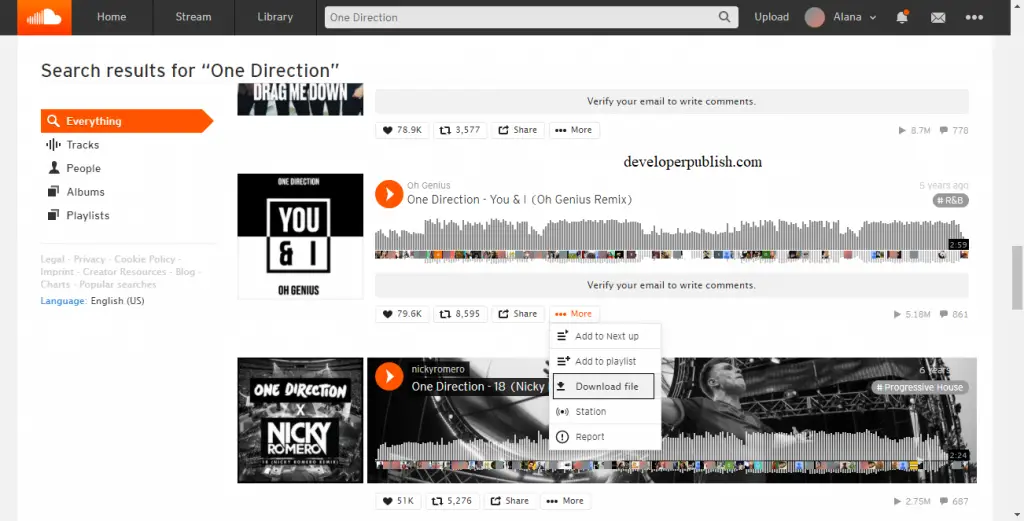 Later you can find the downloaded song in your File Explorer.